Verified Customer Reviews for Shark Race R Pro Carbon
Excellent Race R Pro
14 March 2022 by Andy M
I had tried in multiple versions of carbon lids non fitted quite like the Race R Pro with a weight of 1200 and coupled with the excellent fit I bought it.
On my first outing some of the journey was on the motorway so a good test and it performed brilliantly I would and have recommended this to quite a few especially as it was on offer from SportsBikeShop the team looked after me so well at the Erdington site I'm a real happy customer.
Style: Deager Black / Silver
Absolutely stunning
26 June 2021 by Max C
The fit, finish and quality of materials used is outstanding. I've done roughly 1000miles in the helmet now and it's great! No leaks, really comfy and for a well ventilated helmet it's fairly quiet. Would highly recommended!
Style: Zarco Gold / White / Black
Best helmet I've had
04 May 2021 by Anonymous
Reasonably light weight, although it's 1330g compared to the 1250g as advertised. Premium quality and looks great. The inside is snug but comfortable. No issues with raising/pulling the visor up or down.
Style: Zarco Malaysian GP Replica
Truly excellent helmet - faffy visor control
23 February 2021 by Barry R
Well made helmet - light and quiet with good ventilation control. Sharp 5 star rating and carbon mix construction is reassuring and its a very comfortable fit on my head with standard inserts. Not sure I understand the blurb about variable thickness perspex but the visor gives excellent vision, it seals properly and the anti-mist treatment works. Opening the visor with gloves on however takes practice, the catch ensures the visor is very secure and the small lip to open the visor is hard to find. A small thing that I've now worked out how to manage (but I've never had a helmet before that required practice to ensure I could consistently open the visor! ) That said I've quickly come to love this helmet, it's comfortable and quiet over long periods and now just feels like I've had it for years. Aside from that irritation with the visor I'd grade it as excellent.
Style: Zarco Malaysian GP Replica
Shark Race R Pro Carbon
15 April 2020 by Jim
Very good quality lightweight helmet, lots of air vents to keep your head cool and to stop any misting up of the visor which is easily removable with out the use of any tools. The linings are also easily removed for cleaning, wind noise or lack of it is also good probably on a par with my Arai RX7.
Style: Guintoli Black Carbon / Blue / Yellow
Perfect helmet
19 January 2020 by Alex J
Amazing helmet and perfect service as always. Highly recommended
Style: Kolov Green / Black
Class helmet
29 October 2019 by Anonymous
Really well put together, feels and looks like a premium product.

I found this carbon version quieter than the standard non-carbon version, which I have as well. That all goes away with the use of ear plugs anyway.

The road visor definitely has some anti fogging qualities. Get caught in traffic with visor closed and breathe away as it does not seem to fog up. Noticeable.

I reckon it is a top class helmet, up there with the best of them.


Style: Zarco Malaysian GP Replica
Best Helmet
17 July 2019 by Jack D
Having recently highsided in my other Race R Pro and it saved my life. Wasted no time in replacing it with the Zarco rep, which may I add looks 5x better in real life. Gold glitter really finishes it!
Style: Zarco Gold / White / Black
Disappointing helmet
21 May 2018 by Dawid D
Good points:
Helmet has great design. Interior is great. It's really comfy. Grooves for glasses and cut out for speakers. For that adding a star!

Bad points:
* Visors are not Pinlock ready
* Visor locking mechanism is horrible. Extremely difficult to open and close to the point where glove has to be taken off
* Chin Vent folds out at speed if in other position than fully open
* Visor started to hook on the Front vent opening straight away.

Despite sending Helmet back for warranty repair/inspection the above niggles have not been resolved.

For this reason I can only give it 2 Star, as I dread taking the helmet out for a ride.

Sportsbikeshop have been as helpful as they could, but ultimately it is bad design by Shark.
Style: Redding Go&fun
Windy
14 May 2018 by Anonymous
Decent helmet let down by wind noise. Sportsbikeshop service second to none.
Style: White / Black
5 Star Service 5 Star Helmet
17 April 2018 by Patrick O
I tried to cancel my order because I received an unexpected bill but the prompt dispatch of my class helmet meant I couldn't. Really happy.
Style: Zarco
Looks the best
29 March 2018 by Anonymous
Fits like a glove, and looks the best when riding - so I've been told.
Style: Red / Silver
Lightweight, gorgeous stylish and silent
01 February 2018 by Martin K
I bought this helmet in the new year to replace a Scorpion Exo 2000 Air their aggressive race helmet. In comparison to that, it blows it out the water. It weighs 250g lighter at 1200g - +5 which after having whiplash and not 100% sure it's gone, definitely makes the difference especially going on longer journeys. This helmet being lighter is a lot more comfortable and the neck guard around the rim of the helmet keeps rain and the cold out from riding up the helmet on longer rides. The visor is much thicker than standard and I've had no issues with blurriness at night like some have issued. Though if you click the visor fully down then have fun in gloves trying to raise it again. Maybe once worn in about more this won't be a problem but for now you would have to pull over, take gloves off and then lift the visor up. Luckily you can almost close it all the way without this happening with the drawback of the helmet being noisier but allowing you to lift it up, in gloves, when required. The chin strap is comfy as anything but is locked in place with a fairly weak magnet as long as you angle the strap right this won't come undone. I measured my head at 47 checked the chart and got the Medium and the fitting seems spot on. I can also get headphones in with ease to my delight. Being a £600 helmet this is definitely the luxury and while looking incredible in red it does have its little quirks you would have to get used too so remember that when buying but even with the issues mentioned it was definitely worth the buy.
Style: Deager Black / Red
Love it or Hate it
16 January 2018 by Gavin M
I'm a loyal wearer of AGV helmets. Strictly Dainese clothing and AGV lids, because why not?

However when Lorenzo debuted this beauty at Aragon in 2016, I was swoon. I was cautious in owning a Shark lid as I hadn't before. Firstly compared to a Corsa or Pista GP the fit is completely different. It takes a while to adjust, but the fit is just as comfortable once your used to it. The sound is by far the best. You hear little to no wind noise compared to other brand which is a bonus on long motorway journeys.

The graphics pull attention and everyone either loves it or hates it. But considering there are only 100 that have come to the UK, its very rare and sought after.

Having a race visor come with the helmet is a big plus also. I own a Pista GP which didn't even have that, and its a pure race lid?!?!

However, the visor mechanism although straight forward isn't as good as AGV. The clips required adjusting before the visor would even lock into its mechanism. No bother once on, but a bit of a faff. It can also be locked when down. Which is a great feature, but coming from another brand its took me a while to get used to where the opening lip actually is without ripping a piece of the vent off in the process!

The shape of the helmet isn't as appealing as a higher priced AGV but its not as egg like once its on. However with those graphics you can see past its aero.

Excellent quality helmet which I would recommend to anyone in the market for a higher priced, rarer piece of carbon that they pop on there noggin.
Style: Lorenzo Shark Monster
Opinion
11 December 2017 by Anonymous
A very complete lightweight helmet with a super finish.
Style: Kolov Green / Black
Very high quality lid
04 December 2017 by Steven B
What a great lid this is. It is light, well made and comfy. The DD strap system uses a magnetic catch to fasten the excess strap. It features an anti-fog visor which at first seems odd as the coating is visible from the inside but it becomes nice and clear as you ride. There are plenty of ventilation options. Buffeting is slightly reduced compared to my Shoei GT Air Expanse (a lid I love and still do), thanks to the spoiler system. You can hear the wind whistling around the spoiler which isn't intrusive. The padding inside is very comfy. I've only worn it on rides with a buff or balaclava underneath due to this time of the year but it still feels comfy enough. It looks the part too and matches my KTM nicely. My only small gripe is the visor closure and the little rivet which the visor lip passes over. It could have had a bigger lip to get your thumb against it. I bent my nail trying to open it but am used to it now. The small rivet done loosen but I tightened it up. Other than that it's 5 out of 5 all round.
Style: Orange / black
Superb helmet
16 August 2017 by Tim F
This is a high quality, top end helmet, super light weight and extremely comfortable.
Well ventilated with controllable vent apertures at the top, forehead and chin area enables you to control the level of fresh air entering the helmet.
Exit ports and aerodynamic contouring makes this far less susceptible to buffeting at higher speeds and with an effective anti-fog clear visor that outperforms the Pinlock system by miles even on chillier days there is no fogging at all
The orange version that I chose is highly visible and contrast with the beautiful carbon fibre material - significant upgrade on my old Shark Speed R helmet - can't recommend this helmet enough
Style: Orange / black
Insanely light, looks amazing, but fiddly
14 June 2017 by Tony S
Purchased Oct 2016

Other than the great finish, the first thing I noticed about this lid was how surprisingly light it was. I had a much cheaper Frank Thomas helmet before and the difference is really apparent. A quick shake also shows the build quality is that much tighter, with nothing at all rattling about. The fit is very good for me and makes for very comfortable riding. Plenty of air gets through with the vents open. Once you get used to the visor quick release locks and get it dialled in, they are pretty handy for swapping visors, if a bit wobbly to start with.

A couple of gripes to mention as well: wind noise gets pretty bad at motorway speeds, compared to other helmets I've used. Opening and closing the visor has also been an issue for a couple of reasons. The latch that holds it shut is incredibly tight. A fair bit of grinding with a rasp made it manageable, though the tab is still pretty hard to feel when opening right-handed. The top of one visor I have also catches badly on the switch for a vent right at the lowest edge above the visor, which I fixed by cutting the plastic switch almost flush with the helmet.

To finish, I'm giving this helmet 4 stars, because it's clearly a well engineered piece of kit that's easy to forget about when using, but for the premium cost, I would have expected even little details like I mentioned to have been dealt with. Either way, I'm glad to use it for all the good points done so well, and tweaking has made its problems unnoticeable.
Style: Zarco
Description
Shark Race R Pro Carbon - Zarco Speedblock Panigale V4S
Multi-composite construction
2 shell sizes
Double D retention system
Fully removable and washable interior
Magnetic chin strap end
4 optimised extraction points
Profiled outer shell and double blade spoiler to aid high speed aerodynamic force
Weight 1250g (+/-50g)
The Shark Race R Pro Carbon is a high-end model made of carbon/aramid fibres, that has been developed primarily for Sharks top level racers in MotoGP, WSBK & Moto2. They, therefore, have to ensure the essential elements reflected the importance of global functionality and ergonomics; lightness, stability, comfort, precision and aerodynamics are a priority.

Product Specification
Variants
Visors and Pinlock Insert
Manufacturer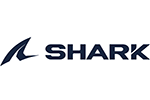 About
Shark
With over 25 years of experience in the production of motorcycle helmets, it's no wonder that Shark is rapidly becoming one the world's most dominant biking brands. Now trading in more than 45 countries, Shark employs over 600 people and continues to operate from its headquarters in Marseille, France. Their desire to push technical boundaries in order to create innovative products still remains today, despite this colossal level of expansion. Shark has always believed in perfecting their products using the ultimate testers available, motorcycle racers from the world's most prestigious championships. With names such as Carl Fogarty, Randy De Puniet and Scott Redding on the testers list, it's easy to see why Shark helmets are becoming the default brand of choice for many bikers today. This development through racing has led Shark not only to focus on comfort and innovation, but ultimately to focus on safety.

You won't get it cheaper.
Our Price Match Promise.