Verified Customer Reviews for Shoei Neotec 2
Shoei helmet
24 October 2023 by Antonio Z
Arrived very quickly, fit was perfect best helmet I've owned, very quiet and extremely comfortable
Style: Winsome TC-1
Love it
12 October 2023 by Anonymous
From selection to payment to delivery "SportsBikeShop" pass all superlatives.
The Shoei Neotec 2 flip faced helmet ticks all the boxes. Excellent fit, excellent sound proofing, excellent vision. Oops forgot the excellent price.. so all in all I simply love my new helmet and the service I've received from SportsBikeShop.
Great Flip-up Helmet
09 October 2023 by Ewan
Previously had Neotec 1. Needed a new flip-up and with the 3rd version just released there were large discounts on the Neotec 2. It fits really well, the flip mechanism is secure, visor seal is perfect. Noise is not a problem. Fitted my Cardo Bluetooth easily. One small gripe, the first partly open visor position is about 25mm, not great when you need it open for a little extra ventilation, especially if it's raining. Fantastic helmet at the reduced price. Sportsbikeshop excellent as usual.
The usual Shoei quality
07 October 2023 by Anonymous
Quality feel as soon as you put it on. Integral Sun visor works fine and a useful bonus. Nice to get the pin lock included. Perfect fit but then I have had Shoeis for years. Very quiet compared to other helmets. Maybe slightly heavier. Always double check the lock of the front. Would prefer D ring fastening but it's not a big deal.
Style: Matt Black
Comfortable
03 October 2023 by Richard H
Like the ratchet chin strap, excellent fit straight out of the box.
Don't waste your money!
21 September 2023 by John B
Good fit, but appalling design meams it steams up, even with pin lock! You have to open the visor, BUT the smallest opening is Too big which allows water to run down inside the visor wetting the face and spoiling a clear view. I cannot believe how this basic design fault was allowed. Pretty much useless when it's raining. Big disappointment for a top line helmet.

Style: White
A quality bit of kit
20 September 2023 by Nick W
Because I travel 80 miles to my nearest store, I had done a pre order of a couple of different brands of helmet to make sure I had my options available.
None of the options were cheap helmets, and all were very similar price.
I left the Neotec 2 until last to try. Once it went on, it was clear that it was night & day in comparison, and because it was discounted in store by around 40% it was a no brainer.
On the bike, it is as quiet as you can expect for a flip front. The fittings feel right. The ventilation is very effective & easy to work, as is the sun visor, along with the main opening button. The only improvement I would make compared to my previous flip fronts would be to put a tape/ribbon on the fastener for slightly easier opening.
Great service from sportsbikeshop with their pre order method, and team members kept checking back in with me during my store visit. Top marks guys. Great helmet & great service.

Great helmet great price
19 September 2023 by David P
A great helmet at a great price. Well packaged and fast delivery. A great company to deal with
Good, but happy it was reduced.
15 September 2023 by Chris T
I'd been after a Neotec 2 for some time so when the prices dropped after the 3 was released I jumped it. The colour is lovely, it doesn't come through in the photos but it's a nice deep glossy grey with a metallic shimmer. It definitely looks premium and feels premium and it is pretty comfortable. Airflow through the vents is pretty good, but it does still get quite warm in there with all the padding.
If you're buying for the quietness, my experience is that it's nowhere near as quiet as I expected it to be considering that's what everyone raves about - I can't really tell any difference from my old HJC flip from if I'm being honest, not that this bothers me much as I nearly always wear earplugs anyway, but something to consider.

Overall I'm pretty happy with it, but I'm also pretty happy I didn't pay full price for it. It's good, but definitely not worth 5 times more than my last one.
Excellent Helmet - poor service.
13 September 2023 by Richard P
The helmet is excellent. I had an issue with the visor which was sent to Shoei to be looked at, with it leaking and would not stay open. I sent the helmet via sporstbikeshop, which resulted in the visor coming back in worse condition than it went. Scratched to hell and really dirty. The visor was replaced with a new one following a complaint, however I found it hard work to get a report on what had been changed or found on my helmet, with no detail on how it got so damaged either. I did also request a new pin lock as that was also dirty and was told by sportsbikeshop to just clean it and put it in the new visor!! Which I found poor service after the fact I have been without a helmet for nearly 5 weeks in august and the damage sustained! This has made me question the after service both sportsbikeshop and also Shoei on such an expensive product. I will now shop around when looking for products rather then using my local sportsbikeshop.
Style: Matt Black
Quality kit
09 September 2023 by David N
Very comfortable helmet, the flip up front mean I can put it on while wearing my glasses. Removing and refitting the visor for cleaning is a bit fiddly but will get easier with practice, it also comes with a pinlock insert.
Style: Wine Red
Ideal For Day Tours
08 September 2023 by Anonymous
Bought this to replace a Full Face Helmet and it has proven to be a great choice. Appreciate being able to deal with short stops without the need to remove helmet. It's comfortable for all day use and relatively quiet. 2 minor observations. Would appreciate a smaller first stop when opening visor. And noticed slightly increased fogging from my previous helmet AGV. But all in all a great purchase for my requirements
Style: White
Quality helmet - 5 Star
08 September 2023 by Andrew F
I bought the Neotec 2 to replace my current Neotec 2 as it's an excellent helmet. Great features, protection and style. The real bonus was the ability to buy at an incredible discount from Sportsbikeshop who's service is second to none. Recommended on all counts.
Performs well and looks good too
06 September 2023 by Istvan B
Very snug but comfortable, my Neotec 2 replaced and old GT Air. With the front down you can't tell it's not a full-face helmet as it gives you the same amount of cover from the elements. Even though I bought it a day before the Neotec 3 appeared on the market, I'm happy with my purchase
Neotec 2 Superb
02 September 2023 by F N
Excellent helmet at sale price
Quick well packaged delivery
I'm on a very wet trip from the Uk to western Ireland it's performing very well particularly with the pin lock insert in horrible conditions
It's quiet with the visor fully closed

Style: White
Best Of Both Worlds
01 September 2023 by Philip M
After many decades of full face helmets, I saw two friends wearing these on a Harley tour this summer. Although I'm more Honda than HD, I thought the Shoei Neotec looked like the perfect touring helmet. Full face when you're in our somewhat, er, temperate climes, but easy to open at a pit stop on a hot European tour. Perfect. I've had Shoei helmets for decades as they seem to fit me best, and this is the best of the lot. Comfortable out of the box and looks sharp. Job done. Except to say that the Sportsbikeshop folk were lovely and very helpful when I went to try helmets on. A big thumbs up to Shoei and the Sportsbikeshop.

Good Kit
29 August 2023 by Peter W
Very nice helmet. Comfortable fit. Good quality. Reduces wind noise, which is what you need to protect hearing.
Great Helmet
26 August 2023 by John B
I previously had an HJC C90 flip up which was a good helmet but the Shoei is on another level. Quite a bit more expensive but it shows. Comfortable, quiet and plenty of ventilation and easy to wear on long rides. It came with a pinlock which is a bonus. I also bought the Sena integrated intercom system.
Style: White
Press Reviews for Shoei Neotec 2 - Jaunt TC-7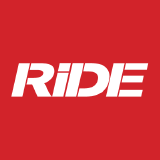 RiDE July 2022 Issue
Description
Shoei Neotec 2 - Jaunt TC-7
AIM Multi-Composite fibre layered shell
Dual homologated
Dual density EPS liner
Fully removable and washable interior
Mist resistant CNS-3 Pinlock system
Multiple venting and extraction points
Stainless steel micro ratchet retention system
Noise isolator cheek pads to help reduce unwanted road noise
Removable and washable chin strap cover
Integrated spoiler
Prepared for Sena SRL communication system
3 light weight shell sizes
The Shoei Neotec 2 helmet is an every occasion helmet, which has convenient flip up versatility of a true two in one helmet combined with next level aerodynamics. The Shoei Neotec 2 helmet features an internal sun visor and Pinlock Evo fog resistant insert.

Product Specification
Variants
Intercoms
Visors and Pinlock Insert
Manufacturer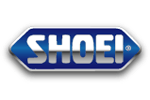 About
Shoei
Shoei manufacture all of their products using the keywords quality & value, and have used these criteria ever since they began manufacturing motorcycle helmets in January 1960. The Shoei helmet brand has always been at the forefront of motorcycle helmet technology since its creation, and continues to lead in terms of technical innovation, design, and safety. With over 50 years experience, they continue to manufacture the entire Shoei helmet range in Japan to this very day. Whilst the brand can undoubtedly be described as premium, Shoei helmets offer fantastic value for money when you consider the serious levels of comfort, build quality and technology that go into every helmet they produce. Shoei develop all of their bike helmets with a specific philosophy in mind which they call the Shoei Safety Concept. The thinking behind their philosophy is that crash helmets must be developed to ensure maximum head protection, whilst also providing unrivalled levels of comfort. Ultimately, Shoei believe that a relaxed ride provided through comfort makes a highly important contribution to the rider's safety. The safety elements of each bike helmet come under one of two headings, Passive or Active Safety. Passive safety includes focus on such elements as impact absorption and material rigidity whilst active safety refers to emphasis on ventilation, fit and noise reduction. Shoei are now, truly, one of the most popular and most highly rated helmet brands in the world.

You won't get it cheaper.
Our Price Match Promise.