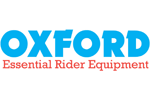 Oxford Maximiser 3800
Customer Reviews
for Oxford Maximiser 3800
Description
Oxford Maximiser 3800
Crocodile clips
Weatherproof Fuse Holder
Wall bracket and screws
Permanent connectors with weatherproof cap
Battery condition advisor
Back-lit display
Charge status
Charge mode selection and back light
Induction cooling
3 charging modes
As a replacement for the popular 360T charger, this professional switch mode charger is designed to automatically maintain, optimise and prolong the life of a 12-volt battery. This sophisticated battery charger offers the user 3 separate modes for charging different types of battery. This makes it suitable for charging batteries ranging in size from 1.2Ah up to 125Ah and therefore covers batteries normally fitted to motorcycles, cars and even caravans and boats. Provides real time information about the battery condition. Heavily discharged batteries as low as 6 volts can be charged if the battery is not damaged.
Manufacturer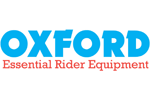 About
Oxford
Established in 1973, Oxford is now one of the world's leading suppliers of products to the two-wheeled industry. From its base in Oxfordshire, the company distributes to over 75 partners worldwide and has its own subsidiary in Jacksonville, Florida, serving both North and South America. Its huge range of products encompasses everything which makes life on bikes better; from clothing and helmets to accessories, hard parts, locks and luggage and more!
See all Oxford products…
Questions and Answers
Questions and Answers
Does the battery have to be isolated?

June 14, 2012

No. The Maximiser is supplied with wiring to enable hard wiring to the battery. You then have a length of wiring with a plug-in point which can be located somewhere convenient. The Maximiser can then be plugged into this as and when required.

How does this wire in to the bike?

April 5, 2012

The Maximiser is supplied with connecting wires which attach directly to your battery and meet in a small socket which can be positioned discreetly on the bike. The Maximiser then plugs into this socket. The kit is also supplied with crocodile clips which also plug into the Maximiser wiring.