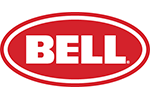 Bell Race Star DLX Flex - Tantrum 2 Matte / Gloss Black / White
Full face carbon fibre helmet with an anti-bacterial liner and removable magnetic cheek pads
View full details
Saving
Get 16.66% off on any intercom when purchased with this helmet!
Verified Customer Reviews for Bell Race Star DLX Flex
Smart lid!
25 October 2023 by Graeme S
Saw this and had to have it! Great looking, light and carbon. Quiet with earplugs in, once on it is sooo light, vents are good, love the use of magnets, cheekpads and end of the chinstrap. Comes with photochromatic visor fitted. I have a Bell SRT also which i like and that's the reason I picked this one. My only niggle is that I got the same size as the SRT M 57/58 thinking, same brand, same sizing. Nope, Race Star is definitely tighter, for me not so much of an issue as it doesn't move around with the wind at speed. Worth thinking about tho. I love this lid and would buy it even for the race spec helmet bag!!
Great value top spec helmet
04 February 2023 by Richard M
Great helmet now have 2 one carbon other Roland Sands . Came with protist visor reactalite and clear visor. Had to get one size up Usually M this one L. Great view quiet and comfy. What's not to like, great value.
Style: Solid Matt Black
Bell Race Star
31 January 2023 by David W
Looks great and the fit is fantastic. The visor is so easy to change, and the anti fog pinlock work as it should. Another great product from Sportsbikeshop.
Style: Solid Matt Black
Bell Race Star Flex
18 December 2021 by Andrew B
I have had every top of the line helmet that there is, Shoei, AGV, Arai. All good. But this is the new kid on the block in my opinion. I cannot fault it. Its a really really good design. For me everything is perfect. I also have Bell Moto 9 Flex for off road. It was on the strength on that helmet that I tried this one. They are both exceptional helmets. They both tick all the boxes for me. People have complained about the visor. Its a race helmet and I don't have a problem with it. I have never ridden with my visor half up and you can crack this visor so it is open a little bit and thats all you need. I don't find it a problem at all in hot weather or in the rain. The field of view on this helmet is exceptional as well. The best I have tried. The helmet feels a narrow fit but you can get loads of different size liners and cheek pieces and go for a larger size and get it to fit perfectly and they don't cost a lot. I would try one on in your normal size and one in the next size up as well. It is really well made, everything is good. You might find your normal size is still alright. It depends on the shape of your head. The helmet also looks really good and you know its something special when you look at it. I really like the vent layout, the visor operation, the chin strap operation. I also bought dark smoke visor and clear pin lock (without tear off mounts) because that is what I always ride with. Incidentally it comes with a clear pin lock with tear off mounts and panovison protint visor as standard. 5 year guarantee. What more do you want... It is worth every penny and personally I think it is cheap for what you are getting.
Style: Tantrum 2 Matt / Gloss Black / Red
Bell maps helmet
06 December 2021 by Jim M
Really comfortable helmet, the fit is absolutely correct size wise, with a proper double D secured strap, none of your plastic ratchet rubbish here. Also the excess strap is secured by a simple magnetic end. The cheeck pads can be pulled out by a medic if the worst happens, as they too are magnetically secured in the shell.
The visor is simplicity itself to remove/replace one push of a button and its free, makes my Aria look over complicated....
The finish is superb the black and gold pin stripes match my JPS Norton Commando perfectly, the subtle Ace Cafe logo is the cherry on the cake.


Style: Ace Café Speed Check Black / Gold
Really good
24 July 2021 by Richard H
Helmet feels and looks top quality. It is a small fit so I had to get a larger size. I am made up with this helmet and glad I bought it. Two small problems are there is no in between or half open with visor. And it's quite noisy ear plugs are a definite.
Style: Tantrum 2 Matt / Gloss Black / Red
Top quality from Bell
01 June 2021 by Anonymous
I've had a number of helmets and always struggled with fit and comfort relating to measurements and sizes. This helmet from the first fit is spot on to size and extremely comfortable. The quality is bang on, the only thing you may need to consider is it's not the quietest helmet but to be honest I'm not really bothered as it fits perfectly and there's always ear plugs, would recommend.
Style: Ace Café Speed Check Black / Gold
Quality helmet
01 June 2021 by Gary N
High quality helmet, quiet, comfortable, well put together and looks great.
Style: Roland Sand Design The Zone Matt / Gloss White / Candy Red
Amazing view
03 May 2021 by Rupert H
Amazing view good fit. I feel this is a premium
Product.

Best visor change system ever. Comes with the light reactive visor as well!

Whole package looks really trick too!

Love it.
Style: Lux Matt / Gloss Black / Red
The Bell Race Star
22 April 2021 by Elliott A
I used to be an Arai man, some time ago they lost my interest so I bought a Bell. 7 years later and I'm still buying Bell! Why?

Comfort, protection, noise reduction, build quality, ergonomics, price, weight, safety rating and they look so damn sexy!

My new Bell race star has all of the above in spades, ok it was a little more expensive than my usual price range but it's a cracking piece of kit and an investment in style and safety for the next 5 years.

I love it,
Style: Tantrum 2 Matt / Gloss Black / Red
The best ever
22 May 2020 by Kiss
The best ever....maybe the pro star
Style: Lux Matt / Gloss Black / White / Orange
Unbelievably light helmet
03 May 2020 by Malcolm F
Only done about 200 miles with this helmet but this will definitely be the one for the next few year I am a 55 cm and the small fits very snug I ride a fully naked bike and do not get much buffering from wind till about 95 mph and even then still cuts throw the wind very well .noise is the only reason it has not got a excellent it not too loud but i think I could be better with sum extra padding in the ear area . It's a all day cool looking lid
Style: Solid Matt Black
Buyer beware
03 May 2020 by SD
Really nice helmet and the build quality is superb! But beware; it doesn't come with a transition lens and that costs an extra £150.00 which I was not happy with as in America it does! And secondly the visor is either closed or open there's no open a 'bit' to stop fogging when slow riding in town. Shame because if those two things were sorted it would have been the best helmet I've had so far!
Style: Velocity Matt / Gloss Black / Hi-Viz
Very impressed
01 May 2020 by Stav T
I've always worn Shoei and Arai helmets, I think they're the best out there in terms of fit, protection, attention to detail, quality of materials used, etc. I've tried other brands but until now I haven't found anything that comes close to these two manufacturers, until now.

This is my first Bell purchase and I have to say that it's a brilliant helmet. Fits my intermediate oval shape head perfectly, the cheekpad material is excellent. The visor gives a very wide viewing angle, horizontally and vertically which is great, considering it's a "racing" helmet.

The helmet feels very light once I'm wearing it and very stable at speed. The chin curtain does an excellent job at minimising wind noise. Ventilation is superb as you can expect from so many vents.

I'm not planning to test the advantages and benefits of Bell's Flex EPS technology any time soon but you can clearly tell that there is movement between the three sandwiched EPS layers.

Note that in the US, this helmet ships with a photochromic visor, but this is not the case here in the UK. Instead it comes with two visors, a clear one and a dark smoke one. A Pinlock is included as well as a premium quality cary bag.

All in all, this is a beautifully made, lightweight helmet which offers great protection and a larger angle of view than most racing helmet. Highly recommended!
Style: Surge Matt / Gloss White / Red
This is an excellent choice
28 March 2020 by Carl L
it is light being made from 3K carbon fibre,
Excellent air flow whilst being quiet due to padding around the ears, excellent neck roll and chin curtain
Build quality is as good as my Shoei Neotec 2
Excellent value for money as you get both a clear and dark smoke visor(works in strong sunlight) along with a Max Pinlock insert and luxury helmet bag
Very stable at 70 mph + doing head checks (For ref I ride a Honda CB1000R neo retro sport naked)
Excellent line of vision through the Panovison visor having as it does a detent on the side to aid peripheral sight.
Offers excellent safety being Snell rated and a 5 star Sharp rating employing as it does a Flex EPS (3 DIFFERENT LAYERS)
You can adapt the fit to suit you being able to change both the cheek pads and skull cap
I like the colour/ design that I choose Surge - Matt Carbon, Matt Red, Gloss White (I MATCHED IT WITH THE DARK SMOKE VISOR), but there are others to catch your eye and allow you to make your statement.


Style: Surge Matt / Gloss White / Red
Description
Bell Race Star DLX Flex - Tantrum 2 Matte / Gloss Black / White
3K carbon fibre shell construction
Flex progressive layering impact liner
EPO for low-speed impacts
EPP for mid-speed impacts
EPS for high-speed impacts
Rotational energy management
Improved fit
Eyewear compatible
Anti-bacterial liner
Integrated speaker pockets
Magnefusion removable magnetic cheek pads
Raceview Orientation
Virus Cool Jade Power mesh Liner
Max Vision Pinlock insert included
Five shell sizes for an optimal fit
For the racer with a day job, the Bell Race Star provides the same level of rider protection in a more affordable package. Since its introduction back in 1967, the Bell Star has long represented the standard in head protection. Revered as the first full-face helmet on the market, the Bell Star inspired an industry to pursue the science of head protection. That obsession with helmet innovation continues today. The current Bell Star is more than an evolution of its predecessor. It's a complete rethinking of what a race helmet should be, driven by the essential needs of the modern racer.
Product Specification
Variants
Visors
Manufacturer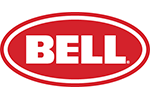 About
Bell
Bell helmets exist to inspire and enable the next generation of boundary breakers. It is built from auto racing, motorcycle and bicycle culture. Bell don't just make helmets; they make possibilities. Born in a garage, fuelled by grease and will and guided by pure intent to encourage the world to live, ride, drive and thrive. Hand-in-hand with the world's best drivers and riders, Bell helmets continue to enable the world's best to be their best... as it always has. Bell-Established 1954. Proven ever since.