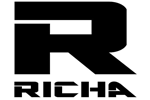 Richa Designer Panniers (Pair) - 20L
Customer Reviews
for Richa Designer Panniers (Pair) - 20L
Description
Richa Designer Panniers (Pair) - 20L
Capacity 20 litres

Dimensions 45cm x 24cm x 29cm (45cm x 32cm x 29cm expanded)
Related Items
Manufacturer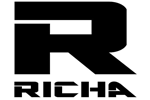 About
Richa
As a range, Richa motorcycle clothing has it covered with an extensive collection of both textile and leather garments to suit all types of rider. The brand consistently delivers both quality and style, without a hefty price tag attached. With over 10 years experience of producing product without compromise, Richa will undoubtedly continue to grow, particularly as it's range is constantly evolving to take the latest biking trends into account. As one of UK's most popular brands, you'll always find us featuring the entire Richa motorcycle clothing range particularly as it achieves one of our highest levels of customer satisfaction, just check out the reviews!
See all Richa products…
Questions and Answers
Questions and Answers
Will they fit on suzuki gsr 750 2016?

December 10, 2018

Unfortunately as this is a universal product we are not able to advise on specific fitments, apologies.

Can you put a small luggage lock through the zips on the main compartment?

April 26, 2014

Yes you would be ably to secure the zips together with a standard luggage lock.

Are these panniers supplied with rain covers?

December 18, 2012

The Richa designer panniers are supplied with rain covers.

will the panniers fit on the new zzr1400 2012

April 16, 2012

Throw over panniers are designed to be universal and we have not been made aware of any sports / sports tourers that they will not fit; but unfortunately we cannot guarantee a fitment to a specific model. If you were to order and they did not fit we offer a 30 day returns policy.

Will they fit a Honda CB600FS? It has a high single exhaust on the right side.

April 3, 2012

Whilst the designer panniers do have heat resistant panels incorporated into the design, we would not recommend prolonged usage adjacent to a hot exhaust.

Can a pillion still use the foot pegs without any obstruction?

March 5, 2012

The Richa Designer panniers should cater for normal pillion seating position. This may not be the case on more extreme sports bikes.

will they fit suzuki intruder 125

February 18, 2012

Throw over panniers are designed to be universal fit as they can be adjusted via Velcro straps that locate under the pillion seat / solo seat cowl.

Can I use these on a Triumph TT600 ?

February 13, 2012

Although we do not have a specific model application list, we do have many customers who use these on Sportsbikes.

Do these Richa Panniers connect to the Richa Tail Bag?

January 11, 2012

The Richa Designer panniers are not marketed as being directly connectible to the Richa Designer luggage roll.

will they fit a triumph bonneville

January 3, 2012

Throw-over panniers are designed to be universal but we are unable to guarantee fitment as the manufacturer does not supply us with a specific fitment list.

Can they go on a 125cc bike?

November 5, 2011

As an adjustable, universal fit the Richa Designer Panniers should fit most bikes. The only exceptions perhaps would be bikes where the pillion seat is much sportier or almost non existent.

Are these waterproof? can you give me any more information on the items?

October 27, 2011

They are water resistant but not guaranteed waterproof.

Hello. can you tell me how these fit to the bike?

October 4, 2011

The panniers are attached and secured to each other via Velcro straps. These then locate over or under your seat depending on model of bike.

You won't get it cheaper.
Our Price Match Promise.