Verified Customer Reviews for Shark Race R Pro
Would buy again
06 April 2021 by Anonymous
Bought this helmet due to a really good offer. Had an issue with it and a new one one sent out promptly (COVID restrictions were in place so took slightly longer). Very good service and very good price.
Style: Blank Matt Black
Great Helmet
20 February 2021 by Jake
The helmet fits great, very light and great ventilation, Visor is unbelievably clear and haven't had any fogging up issues. Great fast service from sportsbikeshop as per.
Style: Blank Matt Black
Amazing quality
20 December 2020 by Scott M
Well what can you say. Top top quality helmet. Arrived super quick. Nice free dark visor. Would definitely recommend this lid and company
Style: Matt Black / Anthracite / Red
Great
12 August 2020 by Alan
Good work from Sportsbikeshop they saw that there is a default on the helmet package and changed it before the expedition.

This is also a really good helmet, lightweight, excellent vision and awesome aeration !
Style: Blank Gloss Black
Fits perfectly
22 May 2020 by Christopher S
I bought this helmet after searching the Internet for reviews and information on the best helmets out there. Obviously I came to SPORTSBIKESHOP to make my purchase.
Quality helmet, Quality service from SPORTSBIKESHOP!
Style: Zarco 2017 Replica
Simply awesome
02 November 2019 by Paul F
Excellent lid, quiet and fits great. Not to mention looks amazing too. Service by Sportsbikeshop was as usual second to non
Style: Matt Black / Red / Green
Shark
03 August 2019 by SJ
Love this lid. Fits beautifully. Looks the bomb!
Additional ventilation around the helmet is great. Highly recommended
Shark race r pro helmet
19 April 2019 by Jon N
A lovely fitting fairly quiet helmet needed to upgrade mine and had a good choice but chose this due to its design and the replica is very good especially in the Matt one thing I wanted was a tinted visor aswell but are out of stock in the smoke Colour and still are after two weeks hope this changes soon that's the only down side and the price of the visors but overall very good helmet good view and vents comfortable to wear over a long period
Style: Lorenzo Monster Matt Replica
Shark Race R Pro- Lorenzo Monster Matt
03 November 2018 by Eduard U
Excellent quality, convenience and comfort. good level of sound insulation. non-fogging visor. and just a beautiful thing. The most affordable price is in this store.
Style: Lorenzo Monster Matt
Great helmet, great value
04 August 2018 by Simon T
My 2nd Shark helmet & it's the best lid I've ever had, light, comfy & well ventilated.
Style: White / Blue / Red
Brilliant helmet, excellent service
30 May 2018 by Aris M
Best helmet I have owned. Very quiet and air flow is amazingly good. Thank you guys for the brilliant service. Very happy with the purchase. Thank you.
Style: Black / Anthracite / Green
Awesome helmet
08 May 2018 by Tim P
First time I've used a Shark helmet and this has been a great purchase and fits like a glove. It's the most comfortable helmet I've owned compared to the AGV's I've had. Great ventilation kept me cool in the 27 degrees weather recently. All round I would recommend to try this helmet, bonus that it looks cool.
Style: Lorenzo Monster Matt
Good vision
24 April 2018 by Anonymous
Very comfortable and light, good vision to the sides with decent vents.
Style: Cintas Black / Anthracite / Red
Pure quality
16 February 2018 by Colin B
This helmet for me is the best I've purchased, I've never had a Shark helmet before but this model is pure quality from the material inside to the look and feel. I'm a 58cm fit and the M size fits tight but comfortable.
Style: Lorenzo Monster Matt Replica
Excellent track helmet
11 December 2017 by Hans
Very snug but comfortable fit, light enough to wear all day and well ventilated. A little loud, but most race helmets are, nothing earplugs can't fix.
Offered very good protection during a high speed inspection of the asphalt so it was a no-brainer when I needed a fresh lid.
Style: Matt Black / Anthracite
Very comfortable and extremely Light
27 April 2017 by Anonymous
This is my second Shark helmet and the same model in the last 10 years. I've tried Shoei, Bell and Simpson helmets to name a few and none were as light, comfortable and aerodynamic as this model. The others were in the same price range but heavy and caused me neck problems but not this model. I live in Canada so shipping, duties, and the exchange rate make it pretty pricey but it's worth every penny.
Style: Blank Matt Black
Awesome helmet for the price
29 January 2017 by Sam G
I wanted a black helmet to go with my leathers to complete a ghost rider look and went for this helmet after a recommendation from a friend. And I have to say what an awesome helmet it is. It's super comfortable, reasonably quiet and I've used it both on track and road and the ventilation is superb. My favourite thing about this helmet is the visors. I purchased a black visor (not road legal), and compared to my AGV Corsa visor, the Shark visor is properly black, and it doesn't fog up either. Awesome helmet for the price.
Style: Blank Gloss Black
Brilliant quality and well finished
12 January 2017 by Jeff C
Cannot fault this helmet, wanted a good quality helmet for a good price and this delivers.
All the features are easy to operate and the fit is great.
Style: Black / Green / Red
Press Reviews for Shark Race R Pro - Blank Gloss White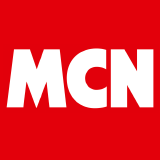 MCN 22nd May 2013 Issue
Description
Shark Race R Pro - Blank Gloss White
Multi-composite construction
2 shell sizes
Double D retention system
Magnetic strap end
4 optimised extraction points
Sharktooth ready
Weight 1250g (+/-50g)
The Shark Race R Pro, new high end model made of carbon/aramid fibres, has been developed primarily for Sharks top level racers in MotoGP, WSBK & Moto2. They therefore had to ensure the essential elements reflected the importance of global functionality and ergonomics; lightness, stability, comfort, precision and aerodynamics are a priority.

Product Specification
Variants
Visors and Pinlock Insert
Manufacturer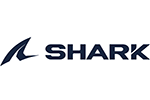 About
Shark
With over 25 years of experience in the production of motorcycle helmets, it's no wonder that Shark is rapidly becoming one the world's most dominant biking brands. Now trading in more than 45 countries, Shark employs over 600 people and continues to operate from its headquarters in Marseille, France. Their desire to push technical boundaries in order to create innovative products still remains today, despite this colossal level of expansion. Shark has always believed in perfecting their products using the ultimate testers available, motorcycle racers from the world's most prestigious championships. With names such as Carl Fogarty, Randy De Puniet and Scott Redding on the testers list, it's easy to see why Shark helmets are becoming the default brand of choice for many bikers today. This development through racing has led Shark not only to focus on comfort and innovation, but ultimately to focus on safety.

You won't get it cheaper.
Our Price Match Promise.