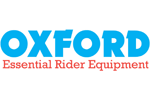 Oxford Saturn Indicators
Customer Reviews
for Oxford Saturn Indicators
Description
Oxford Saturn Indicators
Bright LED's
Vibration tested and sealed for life
Exceeds legal standards
Includes resistors
E Marked
DimensionsLength = 79mm, Width = 33.5mm, Height = 21mm
Manufacturer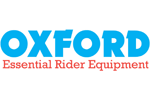 About
Oxford
Established in 1973, Oxford is now one of the world's leading suppliers of products to the two-wheeled industry. From its base in Oxfordshire, the company distributes to over 75 partners worldwide and has its own subsidiary in Jacksonville, Florida, serving both North and South America. Its huge range of products encompasses everything which makes life on bikes better; from clothing and helmets to accessories, hard parts, locks and luggage and more!
See all Oxford products…
Questions and Answers
Questions and Answers
Do the Oxford LED indicators require a separate resistor when replacing old non-led part? I have a 2009 Honda Hornet 600; are you able to supply a cover for the extra hole when I take off the old indicator?

March 23, 2017

These are supplied with resistors in the pack. The indicator spacers required also can be located using our quick find number:73804 and option ISPH01

What material is the casing of Oxford Saturn indicators made from and what colour does it come in?

March 14, 2012

The indicator casing is manufactured from nylon with satin black being the finish.

Can I use this in the rear of the bike?

November 10, 2011

The Oxford Saturn Indicators can be used for both front and rear fitment.

Could you please clarify how many indicators come with this pack, as the picture shows both the front and the rear.

June 22, 2011

The indicators are supplied as a pair. The picture shows the front and rear of one indicator.