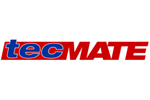 TecMate OptiMate 4 Dual Battery Optimiser (SAE) BMW CAN-bus Ready Package
Diagnoses, recovers, charges, checks & maintains your battery with CAN-bus BMW Connector
View full details
Verified Customer Reviews for TecMate OptiMate 4 Dual Battery Optimiser (SAE) BMW CAN-bus Ready Package
Optimiser
06 November 2023 by William F
Purchased this to use specifically on my BMW 1250 GS although it can/will also be used on my other bikes if needed. More expensive than other types of optimisers i already have but this does everything i would ever need. Already used and it works well.
Description
TecMate OptiMate 4 Dual Battery Optimiser (SAE) BMW CAN-bus Ready Package
Weatherproof eyelet lead and clamps are included
Diagnoses, recovers, charges, checks & maintains
Suitable for AGM/MF, STD, GEL, spiral cell batteries
For batteries with a capacity from 2Ah to 50Ah
Maximum long term maintenance of up to 75Ah
Compatible with CAN-bus equipped BMWs (connector included)
Advanced 6 stages of charge and maintenance
Input current max 0.15A @ 230V
Running cost of less than one pound per year
Efficient with less than 0.5mA reverse drain current
0.8A maximum output current (battery bulk charge)
Automatic desulphation 2 stages (recovery and Turbo)
48 hours charge time limit (no maintenance time-limit)
Maintain / test cycles: 30 min (alternating hourly)
Charge retention test 5 results from 'good' to 'bad'
Operation temperature range: -40c / +40c
Size: 200 x 75 x 61mm
Total weight: 800g
Enclosure classification: IP54
Can be mounted on the wall
Input cable length: 2m
Output cable length: 2m
Weight: 800g
3 year warranty
Fitted with a UK plug UKCA


The unique 6-step battery optimiser specially designed for all modern 12V starter batteries from 2.5 to 50 Amp-hours capacity, diagnoses, recovers, charges, checks & maintains your battery automatically for months. All major battery manufacturers recommend maintaining starter batteries fully charged during periods of non-use.

OptiMate 4 is totally safe for months-long connection and maintenance of irregularly or seasonally used batteries even while still connected to the vehicle. The sophisticated charging algorithm ensures no risk of over-charging. Suitable for all types of rechargeable 12V lead-acid batteries, filler cap types, absorbed glass mat (AGM or MF), valve regulated (VRLA) and GEL-electrolyte. Just connect OptiMate 4 to your battery, the rest is automatic, electronically protected against user errors, there is no switch, no fuse and there are no sparks.
This unique multistage battery optimiser is specially designed for modern 12V starter batteries from 2.5 to 50 Amp-hours. With OptiMate 4 Dual Program you can now either charge the battery direct, or select the program to charge via the 12V port on CAN-bus equipped BMW motorcycles (using either the optional O2 or O9 accessory plug lead).
Manufacturer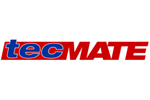 About
TecMate
TecMate was founded on 1st September 1994 in Belgium, to continue the development and manufacturing of professional battery charging, battery testing and engine troubleshooting and tuning tools aimed at the power sport, marine, automotive, light aircraft and industrial equipment industries. TecMate's professional charger knowledge and experience led to the design of the OptiMate battery saving charging method in 1995, with the purpose of saving AGM, GEL and STD lead-acid batteries that have stopped working simply due to neglect. OptiMate now also charges, tests and maintains lithium (LiFePo4) batteries.

You won't get it cheaper.
Our Price Match Promise.