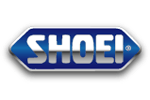 Shoei Neotec - Matt Black
Customer Reviews for Shoei Neotec - Matt Black
Press Reviews for Shoei Neotec - Matt Black
Description
Shoei Neotec - Matt Black
AIM Multi-Composite fibre layered shell
3 light weight shell sizes
Dual density EPS liner
Integral anti-fog anti-scratch drop down sun visor
Mist resistant CNS-1 Pinlock system increasing peripheral vision
Stainless steel micro ratchet retention system
Fully removable and washable interior
Prepared for intercom installation
Multiple venting and extraction points
276% improved ventilation compared with Multitec
Flush surface for less turbulence
Vortex integrator for active noise cancelling
Breathguard included
Chincurtain included
After listening to their wide user base for the Multitec, already a benchmark helmet, Shoei have developed the Neotec. High on the wish list was an integral sun visor to cope with varying light conditions, but how to include a sun visor without compromising safety? Shoei came up with the unique solution of creating additional space within the shell so as not to compromise the shock absorbing liner. In addition, the anti-fog anti-scratch inner visor is injection moulded resulting in practically non visible distortion while 99% of UV-light is filtered. The double-D retention system of the Multitec is replaced by a micro ratchet quick release system made from stainless steel for increased durability and reliability. Comfort is enhanced by the now fully removable and washable interior and much improved ventilation - 276% improvement in performance over the Multitec - and reduced overall weight thanks to the 5-ply composite shell construction. All in all, the Neotec maintains Shoei's reputation as manufacturer of the flip up helmet for the discerning biker.

Features
Product Specification
Visors
Pinlock Insert
Manufacturer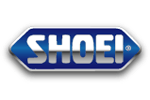 About
Shoei
Shoei manufacture all of their products using the keywords quality & value, and have used these criteria ever since they began manufacturing motorcycle helmets in January 1960. The Shoei helmet brand has always been at the forefront of motorcycle helmet technology since its creation, and continues to lead in terms of technical innovation, design, and safety. With over 50 years experience, they continue to manufacture the entire Shoei helmet range in Japan to this very day. Whilst the brand can undoubtedly be described as premium, Shoei helmets offer fantastic value for money when you consider the serious levels of comfort, build quality and technology that go into every helmet they produce. Shoei develop all of their bike helmets with a specific philosophy in mind which they call the Shoei Safety Concept. The thinking behind their philosophy is that crash helmets must be developed to ensure maximum head protection, whilst also providing unrivalled levels of comfort. Ultimately, Shoei believe that a relaxed ride provided through comfort makes a highly important contribution to the rider's safety. The safety elements of each bike helmet come under one of two headings, Passive or Active Safety. Passive safety includes focus on such elements as impact absorption and material rigidity whilst active safety refers to emphasis on ventilation, fit and noise reduction. Shoei are now, truly, one of the most popular and most highly rated helmet brands in the world.
See all Shoei products…
Questions and Answers
Questions and Answers
Does it comes with pinlock insert or need to buy separately? Thank you

May 3, 2018

We can confirm the Neotec comes with a Pinlock insert included.

What is the weight of the neotec?

April 18, 2012

The weight of the Shoei Neotec is approximately 1780 grams.