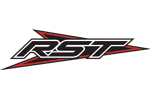 RST Kevlar Denim Jeans - Dirty Blue
Customer Reviews
for RST Kevlar Denim Jeans - Dirty Blue
Description
RST Kevlar Denim Jeans - Dirty Blue
The RST denim Kevlar jean looks like just a regular jean from the outside but look inside and you'll spot the difference. A woven Kevlar lining in the vulnerable areas and adjustable RST contour plus CE knee armour gives you protection. Traditional dirty blue and black denim gives the look of a regular designer jean.


Brushed denim outer
Large inner Kevlar panels
Adjustable RST Contour Plus CE knee armour
Pockets for RST Contour Plus hip armour
Semi boot-cut
Regular jean pockets
Product Specification
Related Items
Manufacturer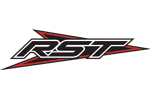 About
RST
It's no wonder that the RST motorcycle clothing range is now one of the most popular ranges of bike kit in the UK. Their continued investment in racing, with a particular focus on BSB, has meant a constant development of product, which has translated directly to their road range. With the help of some of the biggest names in the BSB paddock, such as Tommy Hill, John Kirkham and Stuart Easton, RST have pushed the boundaries of what can be delivered through a brand that remains amazingly good value for money.
It also helps that the Derbyshire based design team are passionate about what they do; rigorously testing all RST clothing themselves. The team insist on riding all year round, despite the British weather, in order to put the RST textile range through its paces, and the fact that the team are keen track day enthusiasts, provides helpful real world testing of the RST leather range too. Their continued passion for design and innovation is highly apparent in this year's range and when you add to the mix the constant stream of positive feedback from our customers, it's easy to see why we have always covered the entire range of RST motorcycle clothing, and will continue to do so.
See all RST products…
Questions and Answers
Questions and Answers
How far down does the Kevlar cover?

December 18, 2012

The Kevlar is situated inside the Denim jeans and covers the 'seat' area together with the Knees. A strip of Kevlar connects the seat and knee areas.

Are they machine washable?

July 16, 2012

Yes they are.

What inside leg measurement,in inches, do 'Short' and 'Regular' represent?

February 29, 2012

The approximate inside leg measurements for the RST Kevlar denim jeans are 29" for the short leg and 30 - 31" for the regular.