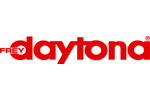 Daytona Trans Open GTX Boots - Black
Customer Reviews
for Daytona Trans Open GTX Boots - Black
February 27, 2017
Great boots
A little difficult to zip up at first, but very comfortable. Just what I was looking for, not quite a MX boot but something that was not a race boot.
Read more
August 17, 2015
Great boots for good price
Awesome, light, vented and well manufactured boots. Great for longer or shorter trips. The leather is just awesome, I was looking for a boots for adventure style but not MX boots. Something that looks cool in town but also gives good protection and performance on field or dusty road. This is it and not a compromise, its the best way for me. I love them.
Read more