MT Flux - Solid Gloss Black
Customer Product Reviews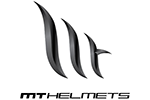 View Product Details
May 23, 2022
Brilliant Helmet
Service 2nd to none, Very prompt, polite, dependable. Pleasure buying from this place. A credit to service industry. Helmet arrived next, wife loved it. great fit. I never look to go to another place for purchase, as I know from experience Sportsbikeshop will always do everything to make the purchase experience a pleasure.
August 14, 2020
Moped helmet
Really good make and helmet super comfy
August 12, 2020
Sharp bits
It,'s a good shape and fits without the cheek pads in place but it has Sharp edges around the chin area so practically cuts the hands if not careful while putting it on.
July 30, 2020
Great Helmet!
Very happy with my new helmet, thanks!
January 17, 2020
Helmet
All staff was very helpful and I really love my new motorbike helmet thanks guys once again
October 30, 2019
Great value for less money.
An excellent choice, you just have to take the size change - I had to change to XL - Probiker helmet I have size L but MT size helmet L was too tight - maybe Probiker is doing "bigger" L;). After adjusting the size, the helmet is perfect. One thing - closing sun visor works hard - maybe after some time it will get looser.
October 26, 2019
Good helmet, flimsy plastics
The helmet its self is amazing for the price. No water leaks, good at keeping wind out. But I was walking through my house and accidentally caught the helmet with my bare foot. This small tap snapped a piece of plastic connecting the visor. Now it won't open fully or the visor will completely pop out. This to me is not really good for a product that should be designed to be rigid enough to stop your brain coming out of your skull.
October 23, 2019
The worst
Absolutely the worst helmet I've ever owned. With such low price I didn't expect any high quality materials, extra finishing and total silence inside but it turned out to be worse than expected. Usually wear M or L, this one even as XL was extremely uncomfortable and when I was coming back on the bike I just bought (bought this helmet for this occasion) I had to do stops every 15 miles to take it off and let my poor head rest. Binned as soon as I arrived home.
October 20, 2019
Nice helmet
nice looking helmet, great fit, good quality, and great price
October 10, 2019
Great product
Very happy with this helmet. Good fit and comfy to wear. Fantastic quality for money.
October 7, 2019
Decent quality for money spent
Product is pretty good as described. The only downside is that the hinges are becoming a bit noisy but other than that very good quality item !!
August 4, 2019
Good Flip helmet
Great price and service from Sportsbikeshop. Good fit and features for the price and reasonably quiet. If you want to try a flip helmet this is a great choice to start.
July 29, 2019
Does exactly what it's meant to do.
Brilliant product. Seems well built and solid. Comfortable to wear, and chin bar release is smooth and easy to operate even with gloves on. Would give it five stars, but doesn't come with the Pinlock insert. Also, the sun visor lever is very stiff and spring loaded action is too strong. Visor snaps down and hits the bridge of the wearer's nose. The lever is almost impossible to operate whilst moving, as the effort nearly pushes the helmet off. Otherwise, an excellent product.
July 4, 2019
Very nice indeed
I bought this flip up helmet for three reasons one being that I wear spectacles and I wanted a practical and easier way to put them on The second reason was the hi vis colour to help me to be seen by other road users and the third reason was it was a very reasonable price .The fit was perfect and it is a comfortable helmet on long journeys and it all it seems very well made and of a high standard .I really cant fault anything with this product
June 23, 2019
Very good indeed
For the money it is at least as good as ones costing three times the price. Feels comfortable and sizing is bang on.
June 21, 2019
Great 1st Helmet
Lightweight and good fit, easy operation of flip front and visors.
June 19, 2019
Great helmet
Really good helmet for money ,and great service from sportsbikeshop arrived on time and packaged well to avoid any damage.
June 14, 2019
Good range
This is the second MT helmet I have brought, the first was an atom. This is a budget version and is used by my wife as a pillion. She has a small head and I was a bit concerned that if would be on the large size but it fits great. I have fitted a BT comms device to it and so far all is good. Delivery excellent and usual great service from sportsbikeshop!
June 8, 2019
Excellent value for money
This helmet's quality far exceeds its price point. Exceptional value for money, quiet for a flip front, the lining is held in with poppers not Velcro, first class throughout, don't think there is better value on the market!!
June 4, 2019
Looks Good & Light Weight
I wanted a flip front helmet to help on helmet hair and this works a treat , it is very tight fitting so be aware, but is very light weight, the added features are fantastic at the price
PLEASE NOTE: The views and opinions expressed in the above reviews are solely those of the author and are not necessarily representative of the views of SPORTSBIKESHOP LTD.