Shift-It Essential Travel Helmet Care Kit
Customer Product Reviews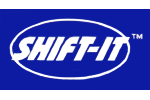 View Product Details
May 19, 2022
Good & Bad
When I received this the elastic inside was already broken - but not the end of the world. The helmet refresher is nice. The visor and helmet cleaner - great at cleaning the visor, not so good at cleaning the helmet. The anti fog is absolutely rubbish. I haven't used the sponge yet. The 3 cloths are ok - but are only good for one or two uses. So to summarise, you're paying £15 for a pouch, some wipes that will need replacing after use, and some spray. In hindsight I'd have been better off buying a pack of 100 wipes and carrying 5 at a time in a pocket.
March 30, 2022
All you require
Everything you will require to see where you are going, small enough to take away and well packed.
July 1, 2021
Perfect
This item was perfect for what I needed, its small and compact and has everything you need to keep your helmet clean. The sponge has its own bag so you can keep it damp with the visor cleaner having added water repellant also. For the price it perfect for keeping under your seat if you have the room.
April 13, 2019
Excellent
Great value, good quality, really cleans up helmet and visors. Will buy again when I run out
March 10, 2019
Very Handy
Great kit, everything you need in a very handy case.
July 10, 2018
Great gift
Bought on advice of good ratings, other half loves it! Great gift for a biker.
June 14, 2018
Very handy
Just the right size to carry on a trip.
April 24, 2018
Handy little Kit
Excellent kit. Good contents and good value. Now safely packed in my panniers ready for my trip to France / Germany.
December 20, 2017
No more nasty odours
A well packaged kit in a nice wee case that will fit in either the luggage or, depending on your ride, somewhere else on the bike! Will come in really handy when touring to keep your helmet looking and smelling good! No more nasty stale sweat odours!
August 29, 2017
Grand little kit
Bought as a Christmas present for my other half who commutes a lot on the bike. He loves it, says it's really useful. Small so doesn't take up any room.
June 21, 2017
Useful and essential to helmet care
Really handy, works well, neatly packaged and in this weather almost essential riding gear.
May 14, 2017
Good little kit
Bought as a gift for a friend who was really happy with it and said it was an excellent gift for a motorcycle owner.
March 31, 2017
Quite handy and useful
A very useful little bag with three different liquids, for visor, anti-fog and the inner helmet.
March 17, 2017
One stop helmet care
Neatly packaged helmet care kit that is compact enough to take with you. I just added a couple of 'cotton buds' to de-bug the vents if needed.
September 7, 2015
Essentially all you need
Quite simply, this product ticks all of the boxes. Small, weighs next to nothing and cleans those bugs off like nothing else. Highly recommended!
May 12, 2015
This is very good.
Excellent little kit. Helmet cleaned up in no time at all. It weighs nothing so is highly portable. It goes everywhere with me. Never get stuck with bugs again.
May 7, 2015
Great piece of kit, highly recommend
Everything you need to keep your helmet in top condition.
March 17, 2015
A nice package
I got this free with my lid but would recommend it. Small enough to carry around, the visor cleaner products work well and the helmet fresh smells good and stays around for a good while. Thanks Sportsbikeshop.
February 14, 2015
Nice kit
Got as freebie with a helmet. Its a nice kit, does what the name says.
January 17, 2015
Pleased
I gave this free item to my son to look after his new lid. He was well pleased with it, and once he's used all of the products inside, the case will be great to keep bits and pieces under the bike seat.
PLEASE NOTE: The views and opinions expressed in the above reviews are solely those of the author and are not necessarily representative of the views of SPORTSBIKESHOP LTD.