Spidi Rain Chest H2OUT Under Jacket - Extreame Black
Customer Product Reviews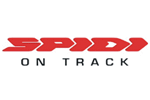 View Product Details
December 22, 2016
Good product
A well priced and well made lightweight inner jacket. I haven't tested it yet but it looks waterproof and I may try that out and fit it to my 4Seasons Jacket. There is a speed suggestion/restriction with this jacket. This doesn't bother me as I don't ride at 80mph.
July 12, 2016
Big improvemnt
The waterproof coating on the inside of my original H2Out jacket liner started to disintegrate in a manner which left my arms in particular covered in small, flaky white spots. Not wishing for people to think I had leprosy I decided to procure a replacement. In my case the new liner was an exact replacement in terms of the fitting loops for the old one so fitting it was a doddle. It has a completely different coating to the original so I'm hoping that Spidi have fixed the unpleasant and messy way that the original coating starts peeling off. I've rated it good as only time will tell how durable it is compared to the old one but it looks and feels high quality. One thing I like are the lighthly elasticated cuffs - stops breezes getting up your sleeves. One surprise was the manner in which it is packaged. I assumed I'd been sent the the wrong product from the tiny size of the envelope it was delivered in. It in fact comes tightly folded in a tiny bag - no doubt to make it easier to carry around but I suspect you'd be cursing quite a bit trying to get back in the bag.
March 11, 2015
Better than old version, not a direct replacement
I have a Voyager jacket from Spidi and I wanted to replace the old Rain Chest that is almost ruined. I wore the Rain Chest separately with a summer jacket (again from Spidi) and the small grey things on the inside started coming out, getting stuck on my arms etc. The new one is made from a different material and I hope the tearing out will not happen again. What I miss are all the snaps of the old one so I can fasten it between the jacket and the insulation layer. So I am stuck with the old Rain Chest for the Voyager jacket and I am gonna use the new one for the summer one.
PLEASE NOTE: The views and opinions expressed in the above reviews are solely those of the author and are not necessarily representative of the views of SPORTSBIKESHOP LTD.