Spada Aurora WP Boots - Black
Customer Product Reviews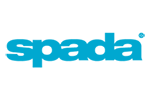 View Product Details
September 22, 2019
Replaced after 11 month
Good price but zipper broke after 11 months. Took back to sbs in MK and replaced with new. Very happy
October 6, 2018
Good quality boots
These boots are great for all weather's, great quality and great price,sizing is spot on, very good fit under or above trousers.
October 22, 2017
Insole hassles
Only set of boots I own so far but having to feed the insole back in every time you take it off is a bit annoying and the sizing is a bit on the big side. Normally a 12-13 UK though an 11 UK would probably have been alright.
September 7, 2017
All rounder boots
Well made and comfortable.
August 6, 2017
Give it the boot
The boots are smart, comfortable and good value for money. Unfortunately the toe is not only nice and wide, but also fat. This means I can't actually change gear...these will now have to be eBayed.
July 11, 2017
Comfy waterproof good all rounder boot
This is the boot for long distance comfort in all conditions. Performed well in a 3 hours trip to Yorkshire in driving rain most of the way. Equally good on short trip commutes. In hot weather they can get a little warm and annoyingly every time you take your foot out of the boot the foot bed comes up. Good protection in shin and ankle areas. Styling on the shin takes a bit of getting used to as there is a large gap down the front of your shin when off the bike. Bit on the bike this disappears with the angle of the leg. Overall impressed. Although questionable wear rate on left sole. After 12 months on my old pair I had worn a hole straight through the middle of the foot.
March 31, 2017
Not so good
Not a good looking boot. Very loose around the ankles. The insole comes half out every time you take them off, so you have to take them out and replace them. Expensive at £100 I would say only worth £50. Have proved to be warm and waterproof so far.
March 28, 2017
Good pair of boots
Sturdy, well made and comfortable. Sizing is a little difficult, with my shoe size in Spada boots proving to be too narrow and I had to return one pair (excellent service from Sportsbikeshop!) so you may need to go up a shoe size. The stretch panels make this boot particularly good for people, like me, with chunkier than average calves. I struggle to find boots to fit at all but these are comfortable.
December 14, 2015
Well made
Very comfortable and stylish looking boot! Well made and warm!
PLEASE NOTE: The views and opinions expressed in the above reviews are solely those of the author and are not necessarily representative of the views of SPORTSBIKESHOP LTD.