Nolan N87 Rapid N-Com - Flat Lava Grey / Red
Customer Product Reviews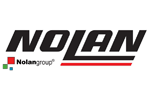 Our price
£159.99
£199.99
View Product Details
August 18, 2022
Thumps Up
Quite nice helmet and perfect fit. Initially I ordered an XL size but however it was quite a tight fit and I get it replaced with an XXL size which is perfect. Sportsbikeshop went extra mile to sort out the issues with return delivered and everything went fine. Thanks a lot for the great product and awesome services. Definitely going to order items again.
July 17, 2022
Not bad, not great
Tight fitting from new, hopefully it'll loosen up a little around the cheek pads. As it's N-com capable there is little sound deadening around the ears so there is quite a lot of wind noise. I don't always wear ear plugs, only on long journeys. I'll probably wear them all the time with this helmet.
June 14, 2022
Really good though pretty tight.
It's a really nice helmet, good padding, the airvents work alright and it's even glasses friendly but it's a bit of a tight squeeze to fit in though once it's on it feels secure and comfortable.
June 11, 2022
Light and comfortable
Very happy with the helmet. Fits me well (which we all know is the most important thing), quieter than my old one and feels good quality. Put it on for a 560 mile overnighter having only tried it on and was comfy the whole way. Sun visor works well too.
May 1, 2022
Brilliant helmet
What a top quality piece of kit this is. I came from a Shark Skwal and I can't believe how much lighter and better quality this kid is. Looks great too As usual, excellent service from SBS.
April 30, 2022
New helmet
The nolan n87 is a replacement for my 5 years old HJC FG-ST . The nolan is as good as the hjc and my incom can fit the nolan like it did the hjc . I give it 5 stars
April 17, 2022
Great helmet
For the price paid a great helmet with pinlock and sun visor. Fits well, lightweight, worn with ear plugs I can't hear engine of bike which might be a negative for some. There is a fair bit of wind noise at motorway speeds
April 8, 2022
Nolan N87
Feels slightly heavy but very good fit and comfortable, my best lid so far
March 3, 2022
Helmet great
Great helmet and excellent service thanks
February 1, 2022
Nolan N87 Emblema N-Com - Corsa Red
My other helmet is an Arai Debut. Comparing the 2 I would say the Nolan feels at least as good quality as the Arai. The Chin vent on the Nolan is a little stiff to operate but the vision through the large visor is excellent. The Visor closes very positively and is much easier than the fiddly catch on my Arai. The easy to use sun visor on the Nolan is a dark smoke and very effective. The ratchet chin strap on the Nolan feels good quality but can be a bit fiddly to release. I usually take a small helmet size and the Nolan fits me very well. It will be my first choice now when touring and overall I'm delighted with it,
January 31, 2022
Helmet
I love the design and quality of this helmet and the special price .
January 24, 2022
impressed with Nolan N87 N-com
I needed a replacement helmet for my AGV K-5 which is my daily helmet, I have not had a Nolan helmet for about 30 years and I was impressed with the quality and fit of this helmet for the price, the sun visor is easier to use than the one on my AGV, overall a good purchase.
December 29, 2021
Great fitting helmet for oval shaped heads.
Great helmet that fits my weird old style Arai shaped, oval head. The internal drop down shade and fitted pin lock anti-fog thing are both revelations to me, great practical features that I've not used before. The only negative is the noise, slightly above that of my Arai, but I can live with that. However, earplugs would perhaps be needed on a longer ride. Did I mention that this helmet is comfortable? That alone makes this Nolan a winner! Highly recommended (with earplugs).
December 29, 2021
Great Helmet excellent value
Great helmet, especially at the price point it is at. Pin lock, sun visor and quick release chin strap for under £150, you can't go wrong. A nice upgrade to my N86 with an ultra wide visor for great peripheral vision. Quick delivery and we'll packaged as usual from sportsbikeshop.
December 25, 2021
Nolan Quality
Ordered this helmet for a Xmas pressie and did not disappoint, quality build and with plenty of features only found on more expensive lids. Very happy with purchase and again, exceptional service from SBS
December 21, 2021
Quality helmet at a very good price.
Have not used this helmet yet but the fit and quality are first class. Think perhaps the optional wind deflector could be included. Service from Sportsbikeshop was spot on as was the help I received at the Milton Keynes shop.
November 30, 2021
Helmet
Nice looking helmet, very comfy and very light. But it is quite noisy when doing 60mph compared to my old agv helmet
November 27, 2021
Great
Second one owned. Great helmet at a reasonable price. Light, sturdy visor mechanism and good field of view. Recesses for speakers are good for non Ncom headsets too. Can be a bit of a tight fit at first but give it some time to form to your head. Looks great in white.
November 8, 2021
Replacement helmet
I purchased this helmet to match the colour of my new Kawasaki. Some of my mates have Nolan flip,but went for full face,found it comfortable and easy to open.I really like the internal sunvisor, tried to fit my interphone but ended up purchasing the n- com system very sleek. Not a quiet helmet but with ear plugs ok
October 20, 2021
Nolan N87 N-Com purchase
The sizing was perfect for my round head size XXL. Fitting my Cardo system was fairly straightforward, plenty of room to tuck in the speaker wiring. The quality and comfort of this helmet is similar to the X-Lite helmets that I own, not surprisingly as Nolan own both brands. The optical quality of the visor is very good and offers a wide field of vision. Overall I am very pleased with my purchase and with the usual high standard of customer service from SBS.
PLEASE NOTE: The views and opinions expressed in the above reviews are solely those of the author and are not necessarily representative of the views of SPORTSBIKESHOP LTD.