FLM City Leather Boots - Black
Customer Product Reviews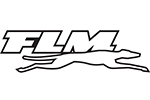 View Product Details
August 29, 2020
Great boots
Really comfortable, wanted some suitable for riding and working in, these are perfect
May 2, 2019
Nice shoes, immediately lost shifter pad
Decent shoes, comfortable to wear and pretty firm. Shoes come with a little slip-on pad for the shifter, to stop the shoe itself getting worn down by the action. Mine was lost by the end of my first ride, likely came off when I stopped for lunch and I never noticed.
April 27, 2019
Decent boot:
Good: This is a good looking boot. The boot is firm not soft like it looks but the only support it does have is two round bits either side of the ankle which covers the bone. Bad: Only bad point for me is the really long laces. I couldn't see in the original sale photo because the laces are tucked in boot but I presumed when it said 'quick lace up system' or something like that, that the laces would be tucked out of the way but they are normal laces that are long. Tucking them inside boot is uncomfortable and hanging out like ordinary laces just get caught up on gear lever which is dangerous as we all know. Would I recommend buying them, for £64 (I think it was) hell yes, well worth the money but I'm looking at changing the lace up system before I wear on bike again. Hope this helps.
February 15, 2019
Good
Taken a few days of wear to wear in, were slightly uncomfortable for this time. Feel very supportive and have kept my feet warm and dry on the cold morning commute.
August 14, 2018
Replaced them after 6 weeks
Out of the box they feel great but unfortunately its a case of 'buy cheap buy twice'. Ive used them most days for 6 weeks on and off the bike and they have fallen short on comfort and protection. The sole has become as flimsy as a flip flop and I feel like I can push my thumb through it, can't see them holding up in an accident. Comfort wise, there's nothing left in the sole so my feet are taking a pounding just walking around. Nice idea, not bad for £60 ish but I've replaced em already unfortunately. I had a pair of UST Urban 2 before that and id recommend them over the FLM City's for a similar price. Have gone for the Alpine stars J-6 now and (agreed they are new) they are far superior in every way. Apologies for the negativity!
July 17, 2018
Fantastic purchase
Being a smaller ladies size I have found it quite tricky to find this style of boot in my size. They are a really good fit, great for walking around as they are light and ideal for this hot weather. Excellent value for money. I have no negative comments so far.
June 3, 2018
Comfort, softness and cool
Very easy, comfortable to wear, offers basic protection and look very cool. Very great value for money.
May 29, 2018
Amazing
Purchased with the intention of having a stylish, casual source of protection in the form of footwear. It sure does the job! So comfy, look great and would protect me if I fell off the bike. Highly recommended.
May 26, 2018
Great buy
Quick delivery and the quality of the boots are fantastic, perfect fit and so comfortable. They keep you dry and do the job.
May 9, 2018
Fantastic quality
Extremely comfortable straight out the box. Fantastic quality and value for money.
May 8, 2018
Comfortable
These fit lovely and these look well in terms of fashion. These allow good and comfortable movement which is important along with good protection.
May 3, 2018
Will need to be worn in..... but cute
Look very nice, ft well but very very stiff, I know, I know it's for safety but I mean properly rigid, digging in your ankles stiff!! I am confident they will soften with use and I love that they look like trainers so I can walk around in them without looking like I'm just wearing bike gear & screaming 'In case you didn't know I have a motorbike' - overall very good - would recommend :)
April 10, 2018
Slightly disappointed
Great service from sports bike shop as usual, however I was a little disappointed with these boots when they arrived. They aren't as nice in real life as they look in the picture, and the quality felt quite cheap. This is my first pair of motorcycle boots so maybe I'm just expecting too much. They seem like they will offer okay protection around the ankles so I will use for a while and upgrade in the future.
April 9, 2018
Ride Work and Play Boots
My daughter rides her motorbike to commute to work everyday. These boots not only protect her ankles in case of an accident but they are comfortable to wear in work all day as well. She has to wear orthotics and these boots are roomy enough to accommodate them. This has enabled her to recover from dropped arches foot pain. The boots are so comfortable she wears them socially too. Great all-rounders that are tough enough to last a good while under all this wear.
April 6, 2018
Feel like trainers
I've bought several pairs of riding boots in the past 6 months and these are the ones I keep going back to. For the money I don't think you can get a more comfortable boot and they look the part. The only negative is my feet can get a bit sweaty in them if used all day, but then most boots do that.
March 20, 2018
Excellent
I bought these for my son who had just got himself a little 100cc scooter and thought trainers were perfectly acceptable riding wear. Lectured him about road rash and said he had to wear boots of some description but he's a fashion conscious teenager. These boots were a brilliant compromise, at a glance they look like a pair of Converse boots but they offer the ankle protection required by a grumpy old Dad. He loves them, they are a good fit and very comfortable and I don't expect to see him in anything else for ages now.
March 6, 2018
Great boots
Great value for money. Comfortable and good looking.
February 21, 2018
Birthday present
My son loves the look of these boots.
February 16, 2018
Great Boots
Great casual retro boot that's good on and off the bike. Also at a very competitive price.
January 19, 2018
First impressions
Worn these every day since I got them. Nice comfy pair of causality riding boots easy to put on and durable. Only a four star as if I took a long trip would not be suitable but in town / city area are fine. Also good in light rain not tested in heavy yet.
PLEASE NOTE: The views and opinions expressed in the above reviews are solely those of the author and are not necessarily representative of the views of SPORTSBIKESHOP LTD.