DXR Waterproof Rain Suit - Neon Yellow
Customer Product Reviews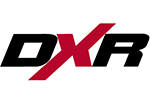 View Product Details
November 8, 2016
Bright for night
Big problem is that you have to take your boots off to get it on! It needs a gusset at the bottom of the leg for this. The fit is economic. I'm mr average size and I would expect a large size to be big enough to go over my riding gear, it is just.
July 1, 2016
Completely waterproof
Completely waterproof and as such will make you perspire a lot if you get warm because it does not breath. Good quality zip and Velcro over flap, elasticated wrist and waist makes a good rainproof fit. Arms billow in the wind if like me you order too big a size but it does not distract you or tug on your arms at speed. Fully tested in Scottish Highland rain! I ordered a slightly large size, fitted well but I have worn out the bottom of the legs through treading on them...my own fault. You WILL get noticed on your bike, you WILL get stared at...lol You will also clear most traffic as you come up behind them as your now a dead ringer for a police motorcyclist if your bike is white...handy and very safe.
PLEASE NOTE: The views and opinions expressed in the above reviews are solely those of the author and are not necessarily representative of the views of SPORTSBIKESHOP LTD.