Knox Track Vest MKIII
Customer Product Reviews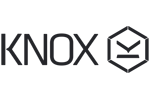 View Product Details
May 31, 2022
Comfortable and secure but zip sometimes an issue
This is far more comfortable than the more common type of back protectors that come with multiple straps. Once adjusted, you just pop it on and zip it up. It will fit snugly and not move about once you are wearing it. Why only four stars? I have an intermittent problem with the zip. Sometimes it works just fine but at other times, I can't make it do up. I can't explain it or figure out how to fix it. It is an annoyance which I have not managed to get to the bottom of.
January 5, 2022
Comfy, convenient, secure
High quality, comfortable bit of kit. Great protection coverage compared to jacket inserts, well worth for safety conscious. I road ride in 2 piece leathers or jacket & jeans. Lots of variables as to whether it'd fit you personally so would require trying on. The zipped vest is great to dial in fit once then use zip compared to standard Aegis, less faffing about getting geared up. Size guide suggested medium, fits spot on, snug and not tight. Bought alongside new 2 piece RST Sabre set, had to size up jacket to 42" but to be fair the 40" jacket was 'snug' even without the back protector & likely would've been too tight with CE level 2 back insert anyway, so if replacing CE-2 insert from existing jacket which fits it'd probably be fine, in fact it fits fine in all my other jackets which are a 38" from slimmer-times which just about still fit & I'd always bought CE-2 inserts for. Note this is much longer than inserts and covers the coxis, so with any jacket & jeans setup it'll likely have to tuck into the jeans or stick out over the top, find whatever is comfiest, once riding you cant tell it's there. Zipped together 2-peice isn't an issue.
August 11, 2021
Quality British Made Product
No surprise from the Team at Knox this is a superbly well made product that ticks all the boxes. Easy to wear and fits well under my leathers. If I was to make a suggestion the sizing is a little on the snug size.
July 7, 2020
Knox Track Vest
I was looking to replace my Dainese back protector as the Velcro was well past it's best - I saw the Knox Track Vest and thought that would be a better fit. The KTV does fit well, feels snug and because of the design, won't move about in a crash. I'm very happy with my purchase!
June 10, 2020
Comfort and convenience
Great Jacket armour, fits well to the body and only needs adjusting the once, quick and easy to just put on zip up and ride
February 6, 2020
Knox track vest
Worn it twice on the road once with the chest pad. Its well made and feels quality. Flexible back protector so hugs you all the time fits great under cordura jacket i didnt feel restricted like other back armour can make you feel so will wear it more often.I tried it with 1pc leathers and works well but think its gonna be a sqeeze with the chest pad. I bought size XL as im 5'11 and the back pad just about covers my tail bone but no height adjustment. I would recommend as its very comfy. I did look at air vests but went for this because of its practicality.
May 16, 2019
Great bit of kit
I'm 5' 7", weigh 11st with a 38" chest and the small size fits me perfectly, I've been wearing it with my Dainese 2 piece leathers and it's as if this vest was made to fit under those leathers, I haven't noticed I'm wearing it. The quality is top notch and I feel well protected. Good adjustment, not that I've needed it, and the ability to zip the back protector off and wear it on it's own is a nice touch. Fingers crossed I won't need to test it but I am confident that if I do it will do the job. Highly recommended.
July 12, 2018
Another great Knox product
Seriously comfortable to wear with no risk of it moving around under a jacket. Definitely worth the cost.
April 26, 2018
Comfortable fit
I've been wearing various Knox vests for a number of years and this one is the best yet. I'm just under 41 inch chest but after contacting Knox, bought a size Large. After getting the height adjustment right for the elastic velcro waistband. I don't notice that I'm wearing it as unlike the flat sheets of rubber / polystyrene you get in jackets. This has a spine that aligns with the curve of your back. Would recommend.
April 13, 2018
Great product, comfortable and well made.
Great fit, light weight. Very comfortable, vest spreads the weight of back protector. This product is a much better than a conventional back protector, it doesn't need adjustment every time you put it on. I would recommend this to everyone.
May 24, 2016
A must have
Top quality from Knox the fit is excellent stays in place when putting 1pc leathers on and off also light and comfortable in my opinion better than straps it is also adjustable at the waist.
PLEASE NOTE: The views and opinions expressed in the above reviews are solely those of the author and are not necessarily representative of the views of SPORTSBIKESHOP LTD.