Yoshimura - Yamaha MT-07 / XSR700
Customer Product Reviews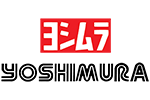 Price From
£554.96

Ex VAT
£584.17
View Product Details
July 6, 2020
Amazing mt07 yoshimura exhaust
I must say before I purchased this exhaust I thought to my self can this sound much different to other exhaust I've had in the pass. Now let me tell you this exhaust is amazing to start with the easy install instructions. Then to starting the bike and falling back in love with bikes just from the sound. This exhaust sounds absolutely amazing. Any videos you listen to will never do it any justice.
June 19, 2018
Very high quality, amazing sound
I spent weeks watching YouTube videos on MT07/XSR700 exhausts before deciding to buy the Yoshimura. It was often the best sounding exhaust and although more expensive than some of the exhausts available I decided to go for it. First thing to say is that I bought the exhaust for a Yamaha XSR700. It fits perfectly, straight on. No modifications required. I had read on the forums that any MT07 exhaust would fit the XSR and this naturally confirmed it. Secondly the build quality is exceptional. This is a beautifully made exhaust. I bought the stainless system with carbon tip as it was cheaper and I thought would fit the look of my bike better. Third point is the sound. It sounds incredible. The Youtube videos cannot capture the deep guttural roar this exhaust makes. It really makes the bike sound like a big V-twin after the tinny stock exhaust. One thing I would say is that in the videos the bike sounded lame with the baffle in. It really doesn't in the flesh. It gets the sound just right in my opinion. Still deep and brutal just a little toned down on overrun and when cruising to save your ear drums. My only criticism of the exhaust is that the carbon end piece is a very easy place to lose the screw that secures the baffle in place. I saw a video where the person fitting the screw superglues the screw onto his allen key before putting it in and I would recommend doing this. It is an easy fix for Yoshimura however, they just need a small hole at the bottom of the carbon tip with a rubber grommet to cover it when you don't need it. If you want an amazing sounding, loud, well built exhaust so that you can sound like a cruiser at low revs and a little V-twin monster as you get closer to the 9k red line this system is for you.
PLEASE NOTE: The views and opinions expressed in the above reviews are solely those of the author and are not necessarily representative of the views of SPORTSBIKESHOP LTD.