iXS Orca Evo Waterproof Rain Suit - Black / Red
Customer Product Reviews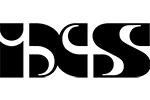 View Product Details
March 27, 2020
Easy access
The closure goes down the right leg rather than the middle, so it is longer than usual and that makes it easier to get on and off. It should also mean that if it going to leak , it will do so away from where you don;t want it to leak .
January 10, 2019
Very good Rain Suit
Very well made light and tough material, easy to put over boots and the Velcro works fine. The wrist cuffs are great if you use heated gloves because of the mixture of elastic and Velcro, makes getting the glove cuff under the suit fairly easy. Packing the suit up it folds small enough to carry in jacket pouch or under seat, even has its own neat bag. Been out in the heavy rain on the motorway brilliant ! kept me dry with no leaks. I had no problems with the suit inflating myself. Important to get the right size just go for your normal chest. I went for a size larger and it was massive so had to return 44XL. The 42L was a perfect fit over my other gear. Sportsbikeshop returns policy is simple and no hassle. Overall I would highly recommend this rain suit.
November 13, 2018
Excellent Rain Suit, just needs a belt!
The rain suit works brilliantly, the neck is high enough to keep you dry and warm but not feel like its choking you. Only negative is at Highway/Motorway speeds, the suit kind of inflates! I'm 6'1 so used the XL, the suit fits how tall I am but assumes I'm "rounder" than I am. So will look at some sort of belt. But otherwise a great purchase.
PLEASE NOTE: The views and opinions expressed in the above reviews are solely those of the author and are not necessarily representative of the views of SPORTSBIKESHOP LTD.