Icon 1000 Axys Leather Gloves - Black / Tan
Customer Product Reviews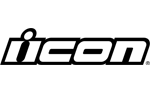 View Product Details
June 3, 2022
Comfortable and look good
Bought these to wear myself but wanted a little more hard protection so gifted to my father he loves them
May 20, 2022
Excellent gloves
Really comfortable gloves reasonably warm too for summer gloves, good quality, very happy with them,
August 13, 2021
Great fit
Great fitting gloves, perfect for the warmer weather. Really can't fault them in any way
July 2, 2021
Quality
Well constructed, very comfortable, look great and nice to not have lined gloves which can be a problem getting on and off in warm weather. These are cool on a hot day, nice and short, fitting is very good, although slightly baggy in the thumb and small finger, but nothing that takes away from the comfort and positive feel with the grips.... fabulous.
May 5, 2021
Great look and feel.
Awesome gloves, look the part and feel good on. The only down side is the thumb is a touch baggy.
April 26, 2021
Great Gloves
A very comfortable, stylish pair of summer gloves.
March 30, 2021
Great gloves
Great gloves. Really comfortable and warm
February 19, 2021
Cool street fighter gloves
My wife bought me these as a gift. Perfect for my stumpy fat hands. Very cool street fighter style with a bit of retro coolness. Love them????. Can still feel my bike through them as there not too thick, just how I like them.
February 10, 2021
Great gloves
Great gloves and sizing spot on. Perfect.
August 26, 2020
Comfortable & Stylish
Good looking gloves. A seam on the palm pressed into my hand a little but this disappeared after a couple of uses. Not touch screen compatible but I'll add a little silver thread to the tips if this becomes an issue.
July 2, 2020
Really comfy summer glove
Super comfy summer glove. Good quality although more than I would usually spend. I always have trouble finding gloves that fit me so perhaps best try them on is my advice.
June 22, 2020
Ideal
Bought these as I wanted to get a short cuffed summer glove to work with a more casual cut leather jacket. Not disappointed in the slightest! Fit perfectly with my jacket and the slight curve cut into the cuff means I can even see my watch without having to mess about with my jacket or removing the gloves. Great for summer and feel like they should be ideal for spring and autumn as well, certainly not a winter glove, but good feel through the palm without compromising on protection.
June 4, 2019
Worth it!!
Fantastic summer gloves that are good enough to wear during spring and early autumn. Good fit and stylish.
May 23, 2019
Gloves as described
New leather gloves with goat skin palms , the seams on the palm are hard and will take time to soften . 25 miles on the m25 in traffic brings on raging pain
April 11, 2019
Quality Gloves
Not an all season glove, definitely no winter, more for Air Temperature's above 10 degrees C,
March 26, 2019
Perfect
Cool looking slick gloves, got the extra large as wearing sleeve underneath, feels really good
March 21, 2019
Great fitting gloves!
I wore those on my CBT, in a light drizzle and when it was slightly cold outside. I can say that they kept my hands warm enough to be able to safely operate the controls. The glove fits my hands uniformly and therefore it's really comfortable. I'm glad I got this one, and I do think it's one of the better purchases in this price range for what you get.
January 11, 2018
Good crowd, good product
Delivery, product and communication all good, can't fault them.
December 20, 2017
Quality
After a few years of trying to find a glove that fits well and is comfortable, this glove finally delivers! Quality, comfort and fit. Recommended!!
December 9, 2017
Strange cut
I have small (but perfectly formed) hands. The gloves are nice and well made with a good fit, APART from the index finger being very long. Never had a problem with any other gloves before... weird. Having said that, they are comfy and nice enough, but had I tried them on in a shop, I would have passed.
PLEASE NOTE: The views and opinions expressed in the above reviews are solely those of the author and are not necessarily representative of the views of SPORTSBIKESHOP LTD.