TCX Hero Waterproof Boots - Vintage Brown
Customer Product Reviews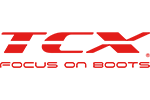 Our price
£189.99
£199.99
View Product Details
August 3, 2022
Great Boots !
Very pleased with these boots . Comfy straight from the box. My second pair of TCX boots and find them great to wear on and off the bike . Excellent service as always from SBS .
July 8, 2022
Good Everyday boots
I bought the TCX fuel boots first and found them to be the most comfortable boots I've owned in a long time. I'm happy to say that these are much the same, but shorter so they aren't as hot in the summer! They are a slightly smaller fit than the fuel ones but not much. Once you have the laces tied at the right tension you can quite easily use the zip to put them on or remove them. Good protection for foot and ankle and they have sufficient tread that you can walk safely on mud or sand. They are also comfortable enough to wander round a racetrack for the day when spectating, so you don't have to carry walking shoes too!
July 3, 2022
Comfortable right from the box
Very pleased with these boots. They look great, on or off the bike and were comfortable straight out of the box. I bought a size 43 (9) which is my normal shoe size and they fitted perfectly. I haven't tried them in the rain yet, but they seem very well made, so I'm reasonably confident that they'll prove to be waterproof. The only small negative I can think of is that when worn off the bike they can cause your feet to get quite hot on a warm day, but otherwise a great pair of boots.
May 7, 2022
Useful for hybrid working!
Since my working week post-pandemic is split office/home, I don't have a change of clothes, shoes etc at the office anymore. These are ideal for my 23 mile commute - good protection on the bike, warm but smart for the office as well:
April 23, 2022
Great Service
Good boots , good style . Good valu
April 10, 2022
Worth the money
I'm generally a size 11, these boots are a 45. I have other tcx boots and I find they come up slightly large. The zip and lace arrangement works well, they are easy to put on and take off. I have worn them all day in the office and they are comfortable out of the box.Can't comment on waterproof as not been caught in the rain yet.
March 20, 2022
Comfortable stylish boots
Even though new and need wearing-in,they are proving to be more comfortable for working around in that my alpinestar mx5's
March 10, 2022
Great boots
Great pair of boots , very comfortable straight out of the box. They look like a normal pair of casual boots with my jeans. Great service from shop staff as usual.
January 27, 2022
Great Protection with Classic Style
These boots offer great protection in the event of accident. offer a level of waterproofness not usually found on a lace up. The look good on and off the bike. They fit me really well, I was surprised as I normally take a wide fit but these were fine.
January 26, 2022
Warm, comfortable and great quality
These boots are great quality, really warm and comfy. I have been wearing them all day on and off and can't fault them. Fairly easy to take off with the zips. Nice thick sole. Haven't tried in the rain yet, but have kept my feet warm in early January mornings. They are darker than the photos.
September 21, 2021
Perfect Boots
Perfect fit, stylist, comfortable and definitely waterproof. Cant recommend these boots enough.
August 21, 2021
Perfect.
These are not cheap! After trying in several other pairs of boots these were comfortable immediately. Well made and easy to get on and off with the side zipp too. I'd be happy wearing these on and off the bike. Win!
June 26, 2021
Oozing quality!
These boots shout quality as soon as you open the box. They look superb, construction and materials are top notch. I have a broad foot and a high arch so finding a comfortable boot that is easy to get in and out of can sometimes be a challenge. I'm glad to say these boots fit the bill well so far. Can't comment on the waterproofness (new word?) yet as only used them in dry conditions. I note someone else said a little on the narrow side - but that's certainly not my experience. Give them a go. I very much doubt you will regret it..
June 23, 2021
Cracking boot!!!
I have never felt a boot fit this good the first time you put it on. Only worn couple of times so far but very nice
June 16, 2021
Great looking & a perfect fit
These boots fit me perfectly. I had to go up one size from my normal fit, but these are now easy to ride & walk in. Good quality leather and zips, make them easy to pull on and off. Can't comment on whether they are waterproof, as I have only had them 3 weeks. You really can't go wrong with these, recommended.
June 11, 2021
Comfortable good quality boot
As a summer boot these Hero boots take some beating! Normal sizing, which means you can buy them your usual shoe size. Comfortable both on the bike and for walking around. Your summer riding pants will sit nicely over the boots; and they look very stylish. Really glad I bought them!
June 6, 2021
Superb Boots.
These are superb, comfortable, easy to use and rugged boots! The sizing is perfect. I'm 8 1/2 to 9 (43 Euro) and struggle to find a good fit for lots of shoes, but I ordered 43 and they fit perfectly. Not tried in the wet yet, but I'm confident they will be totally waterproof. I've even worn them to walk the dog!
June 4, 2021
Solid boots
Feels good sturdy boot. Little braking in needed. On narrow side but not too bad
June 4, 2021
High quality boots
The boots are high quality leather and comfortable. I am normally a UK 9, with a fairly wide foot. I got the 44, which equates to a 9.5 and they are perfect for me. I can put them on and take them off just by undoing the zip. They have a nice thick sole with a good tread, so I can reach the ground more easily and get a good grip when I'm there. Very pleased.
June 4, 2021
Finally, a great fitting boot
Tried a few pairs of Italian boots - Spada and Falco - and while they were lovely boots, they were a really narrow fit for me. I've seen suggestions to size up, but I'd prefer a boot that's the right fit lengthwise as well as in width. These TCX Hero boots are perfect. Really comfy and really good looking boot. Being the correct size also means that all the protection is in the right places rather than skewed through sizing up.
PLEASE NOTE: The views and opinions expressed in the above reviews are solely those of the author and are not necessarily representative of the views of SPORTSBIKESHOP LTD.