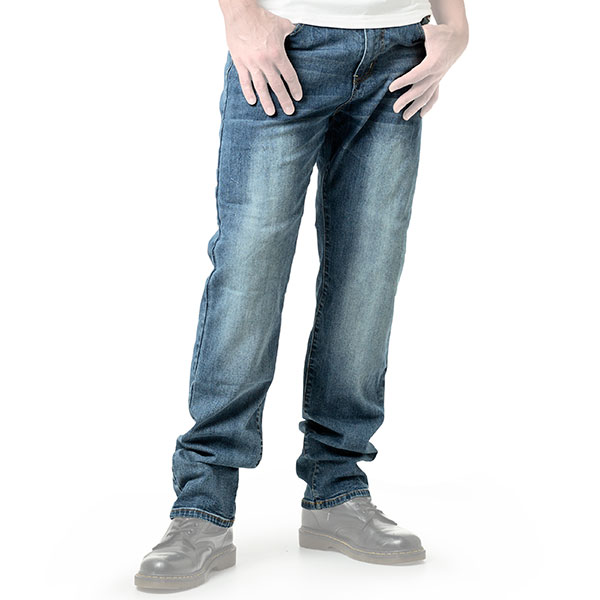 Draggin Rebel Aramid Jeans - Indigo
Customer Product Reviews

Our price
$167.00
$240.08
View Product Details
July 11, 2019
Great jeans
Got these for summer commuting into work. Cooler than textile trousers but still offer good skid protection. Got these as they one a recent Ride survey. Fit as normal. Only downside is they don't come with armour. Also could do with a couple more belt loops at the back, but this shouldn't put you off as. Nice pair of jeans.
May 28, 2018
Great product, excellent service
Bought these Draggin jeans as a gift, and needed some advice. Would suggest you go a size up, as with the extra protection makes them very slim. Spoke to team who couldn't be more helpful. They are long - great for going over boots. Feel like a quality product.
June 24, 2017
Quality comes at a price
Having used Draggin jeans before I know that they are a quality jean but I did try a few of the cheaper options on first which were OK but once I tried the new Draggin jeans on I was sold! Very comfortable very smart and hope I don't have to test the safety side of them! Only downside I've found so far was they were a bit warm off the bike but that was a warm day high 20c and obviously the price is high but you get what you pay for!
PLEASE NOTE: The views and opinions expressed in the above reviews are solely those of the author and are not necessarily representative of the views of SPORTSBIKESHOP LTD.