Spada Stelvio WP Boots - Brown / Grey
Customer Product Reviews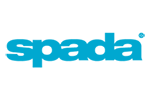 View Product Details
July 10, 2022
Comfy boots
Well priced comfy boot. Simple and does the job. Ordered half size larger and it was a good fit.
May 24, 2022
Fantastic Pair Of Boots
I bought these boots before doing a tour of Scotland. I'm a size 10 UK and I tried size 44 and 45, so 10 and 10.5 and found the 10.5 were very comfortable. First day of the tour was 300 miles in torrential rain on motorway and I can honestly say my feet were totally dry at the end of the day. Super impressed. I'd describe them as 'fit and forget' because they're that comfortable you don't know you're wearing them. Some might find them more bulky than other touring boots but I had no issues with changing gear and I'd choose comfort with a slightly bigger boot over a small foot crushing alternative. Great service from SBS as always when trying on.
March 31, 2022
Excellent value
These are excellent value and very comfortable. Yet to try them in bad weather but in the cold they keep my feet warm. Thoroughly recommended thank you SBS.
March 29, 2022
Spada Stelvio WP Boots
Got these after seeing them on offer and needed new boots in preparation for a season of several European tours. Not yet tested in the rain but so far very pleased. Good fit (but did go up half a size) and comfortable straight out of the box. Appear so far well made.
March 14, 2022
Waterproof
Okay, so these are not aesthetically pleasing to the eye, they remind me of the old Derry boots in that they are fully waterproof yet unlike the old Derry boots they don't make your feet sweat. Perfect winter boots.
March 4, 2022
Splendid Sportsbikeshop
Ordered these boots after they popped up in my inbox as being on offer, been after a pair for a while so was perfect timing. Arrived on time but I found them slightly too small. This was no problem at all for Sportsbikeshop, returned them and within a few days I had a new pair on the way in a bigger size. Excellent pair of boots, comfy, warm and seem to be very well made, perfectly good to walk round off the bike too. For the price I don't think you could do better. I would say go up at least half a size compared to what you normally wear as they are quite a narrow fit.
January 11, 2022
Good Value
Got these as my old boots had started to leak. Can confirm that they are 100% waterproof. Have been out in all weathers and they hold up perfectly. They're true to size and very comfortable. They are also warm which is welcome in this weather. All in, a great buy for the money.
December 12, 2021
Yes, they're waterproof.
These have been with in the rain on several occasions with no leaks. They are on the chunky side and my gear changing technique on the NC750 had to be adapted a little to compensate. (These aren't the boots to use on the Ninja). As a size ten+, I went up to an 11. There a snug fit with just enough space for a winter sock. Great VFM.
October 31, 2021
Good value
Following advice from other reviewers I went up a size on these and found them to be spot on. I like the decent chunky sole on these and are a good alternative to a full off road type boot. Easier to get over boot pants over too, compared with full on off road boots.. Great value with the discount.
October 26, 2021
Good boots
Had these boots for a couple of weeks now and they feel great. Haven't been able to test their waterproofing just yet but they were good value for the money and delivery was really quick.
October 26, 2021
Good value boots
After discount these are good value. Not sure I'd pay the full RRP. After riding for 2 hours in rain, I confirm that these boots are waterproof. The fitting is narrow, so beware if you have wide feet. I went one size up , which worked. The padding is well placed and they come with a 2 year warranty/ The only negative is that these are fairly chunky boots. I now need to readjust the gear's lever on my bike, as when I wear these boots my left foot is basically wedged in between the peg and the lever, causing shifting issues.
September 29, 2021
Excellent choice
Great boots at a great price. Really comfortable. Not tested in the wet yet but I have no doubt they will keep the water out
August 15, 2021
Spada WP Boots
Great boot, comfortable, good value, easy to walk in off the bike, and as usual an excellent service and prompt delivery from Sportsbikeshop. Delivered by DPD who are by far the best courier service in the UK.
June 2, 2021
Excellent service and product
Selected these boots from the reviews on the listing. Unfortunately, my injury restricts the movement in my ankle and I'm not yet flexible enough to get my foot in the boot. However, trying it on my good foot, it was comfortable and fitted well. So any disappointment is entirely my own that I can't (at the moment) get them on! I've bought a few other items from sports bike shop and the service has been second to none.
May 29, 2021
Comfort and quality.
Comfortable from first wearing these boots and have proved themselves to be waterproof after a 'wet week' touring the UK in them! A great purchase ,especially at the discounted price!!
May 26, 2021
Excellent Purchase
These boots are comfortable to wear and walk in. They have proved to be waterproof. Quality is on a par with any boots I have purchased previously. No reason to be anything other than pleased with the purchase.
May 3, 2021
Spada boots
Very good boots for the money and very comfortable done over 100 miles in the heavy rain and feet were dry and not a clumsy boot also good for walking around will definitely buy another pair
April 15, 2021
Just the job!
I ordered a size up (44) but they were too narrow. Sportsbikeshop arranged for me to return them in exchange for size 45. Still narrower than I like but I'm sure they'll stretch. Strong velcro flaps, good zips, just the job. But be aware that these boots are narrow, so you might want to order two sizes up.
April 6, 2021
Excellent touring boot !
Waterproof, sturdy boot, soft leather on inside profiles not to mark bike paintwork. Heavy sole which helps soak up any minor vibration from the footpegs, single side opening with good adjustment on calf area. Reflective tabs for night travel. Most importantly ease of walking during your time off the motorcycle. Not for the sport bike element I guess to bulky, but excellent for touring !
April 5, 2021
Great
A bit tight at first but broke in quick and water tight.
PLEASE NOTE: The views and opinions expressed in the above reviews are solely those of the author and are not necessarily representative of the views of SPORTSBIKESHOP LTD.