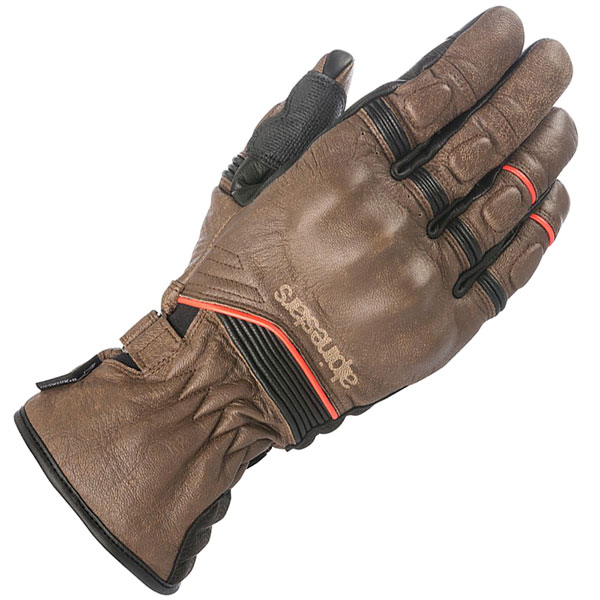 Alpinestars Cafe Divine Drystar Leather Gloves - Brown / Black
Customer Product Reviews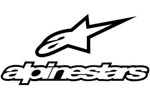 Price From
$95.03
$100.04
View Product Details
November 5, 2018
Smart gloves
For my first pair of riding gloves I wanted three things: waterproof, a high level of protection, and brown. These gloves provide all of that, at a decent price point. They look terrific, and I have received compliments from several other riders at how good these gloves look. They feel sturdy and although I've not yet had reason to test out the protection they offer, I certainly feel reassured by the amount of armour, padding and leather palms. I've only ridden in light rain wearing them, but my hands remained dry. They aren't very warm though, and after a day's riding in November my fingertips were numb with cold. Not really a substitute for a full Winter glove. Conversely, my hands sweated up a storm in these on a sunnier day, which made them difficult to put back on once I'd taken them off. As has been mentioned in another review, the little finger is weirdly long. Size-wise I fall right on the line between M and L, so bought Large. They fit perfectly, apart from a few millimetres of bizarre empty space at the tip of the little finger. Overall I'm very happy with these gloves. They provide the slightly more retro look I was after, but still ensure proper modern levels of protection.
October 23, 2018
Nicely made gloves
Nicely made gloves, have to go up a size,waterproof for a couple of hours! Not full winter gloves as they are not warm. They have a long little finger, for me which is irritating. Stylish and good for summer/Autumn/ Spring .
PLEASE NOTE: The views and opinions expressed in the above reviews are solely those of the author and are not necessarily representative of the views of SPORTSBIKESHOP LTD.