Givi T513 Waterproof Universal Soft Engine Guard Bags 5 Litre
Customer Product Reviews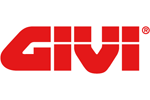 View Product Details
August 18, 2019
Excellent pair of bags
I chose these bags as they are a bit smaller at 5 litres each than some engine bar bags. They fitted well to the engine bars on my V Storm and are well made. The double D rings make tightening the straps very easy. I am sure that they will be waterproof, but have yet to test this. Next day delivery from Sports bike shop is great!
May 27, 2019
Almost perfect Engine Guard Bags
Let's start with the Good. These bags are made well, they are totally waterproof and hold an astonishing amount of kit. I use these predominantly for waterproofs, spare gloves and gear I need on hand quickly on long trips without the need to delve into packed panniers. They come equipped with well-made connectors and the seams are welded to a very high standard. The bags are attached with two fabric straps and this is where the bags let themselves down. The straps pass around your bars side to side. there is no bottom connection and you are required to use the top buckle strap over your top bar to secure the bag fully. What's missing is an attachment point on the bottom for the lower engine bar. If Givi had done this the 5 stars would be assured. All in all they are fit for purpose and at a good price point for the competition. Should you buy them? Well if you're in need of extra storage for long trips and have high engine bars to fit them too then yes, they are a sound investment.
May 22, 2019
Handy little bags
These bags are ideal if you want a little extra storage space. They strap easily into the front accessory bars on my Africa Twin. I have stored spare inner tubes in one and a few tools in the other. This helps move the weight from some of your luggage a bit further forwards. The bags seem very sturdy, held on with three straps, but only time will tell. Service from sports bike was as always brilliant.
PLEASE NOTE: The views and opinions expressed in the above reviews are solely those of the author and are not necessarily representative of the views of SPORTSBIKESHOP LTD.