Arai Tour X4 - Break Blue
Customer Product Reviews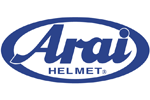 View Product Details
July 31, 2022
Quality helmet
This is my second Arai, This new Arai X4 Tour is slightly different from my previous helmet but as good if not better, it fits perfectly, I bought a 56 small , it Appears to be quieter , I get no buffeting but a small hum from the peak at speeds over 70 , which I can deal with as the peak is very useful in low sun, the all round vision is amazing, great helmet you won't be sort you bought one, price wise there is no price for protecting you head, Great quality , Comfy, double D fastener , plenty of air vents, pinlock included.
July 18, 2022
Perfect Adv Helmet
I've been wanting to upgrade my Klim Krios to the Arai Tour X-4 for a while now. The difference very noticeable. The build quality of the Arai is a world apart. It's way more comfortable & way more ventilation. It's not as light, but I'm willing to except that as the other factors out way the weight difference. The only issue I have is that the Arai has a minor whistle when riding over 40mph. I've contacted Arai & they are sending me a modified peak that will eliminate the noise. Not great for a £500 helmet, but good after service from Arai & fingers crossed it'll sort it. I've also heard you can add a 4mm strip of foam that removed the noise. Sports bike Shop were brilliant as usual, they price matched the helmet & I received it the following day. So pleased I upgraded & thank you SBS.
June 4, 2022
Great Quality Helmet
Light, brilliant build quality, peak works and doesn't cause buffeting
May 29, 2022
Simply the Best ????
All my time on bikes (40+yrs) I have always used a Shoei helmet, I wanted an Adventure helmet and defaulted to the Shoei Hornet, but for the first time I wasn't impressed, it just didn't feel right. Using SBS simple return process I ordered the Arai Tour X4, what a helmet, comfortable, great ventilation looks fantastic, really happy with my first Arai.
May 17, 2022
Quality Helmet
Great helmet superb quality pinlock included custom fit to your head with removable layered foam pads
April 12, 2022
Arai tour x4
This is my second Arai tour,I made the mistake of changing my first one for a Shoei neotec 2 but it felt too big so back to the Arai .it oozes quality and just feels more protective the peak is a life saver in low winter sun.top marks again for SBS Paddy
March 17, 2022
Excellent lid
I have been an AGV wearer for 20 twenty years but the Tour X4 gets all the reviews....I found a price online in my size and asked SBS if they would match that price which they did. Swift service and new lid arrived the next day in very secure packaging. The lid fits amazingly well and much nicer than I expected. Its also light and comfortable. Superb service again from SBS.
March 9, 2022
Arai Tour X4
Great quality helmet ,beautifully finished inside and out. Supremely comfortable to wear with great venting,
March 9, 2022
Excellent Service
Originally got the medium size, was too small so had to change…. No problem, easy as pie! Excellent experience with SBS once again…. Unbeatable!!!
March 5, 2022
Very comfortable
A very comfortable skid lid. At legal speeds it is very good but those little blips of anything faster you can get quite a bit of drag from the peak. I would say not a good option for a sport bike or if you are a fast rider. If you enjoy coasting around the Cotswolds taking in the scenery with the great wide view this helmet allows then it's ideal. The peak is removable apparently but not tried it yet. There is options to have a lot of air enter the helmet which works really well. I really like the comfort, the wide view, the peak to stop the sun in the eyes and really comfortable with the intercom ear speaker location in the cheek pads. Would recommend.
February 19, 2022
New helmet day
Always used a flip up helmet , was looking for something different , saw this one and thought i would give it a try , and wow what an amazing helmet , so quiet , and the fit is excellent , ventilation is absolutely amazing , vents are easy to open and close , pinlock was a doddle to fit , the vision when the visor is down is awesome , and what tops it off is the amazing colour choice
February 10, 2022
Arai Tour X4
Great quality lid - my first Tour X4 but had Arai's for many years. This one doesn't disappoint - great fit and the field of view is excellent. Not heavy either. Great service from SBS - lid came with a free Pinlock!
December 30, 2021
Quality helmet and fantastic service from SBS
Arai Tour X4 - Cover Yellow First class top quality helmet from Arai, very comfortable and no problems on my first ride out on a cold dec 27th 2021.Usual first class service and best prices from SportsBikeShop,many thanks again.
December 15, 2021
As you'd expect
Since being fetched off many years ago I swore I'd never wear anything other than an Arai. This Tour X4 just goes to remind me why. The build quality and fit are just spot on. Not too noisy, though I do wear ear plugs, and the field of vision is excellent. Changing the visor is bit of a faff but okay if you are patient. Not as bad as some people make out in some reviews but that's just my opinion. Usual Sportsbikeshop service and the helmet was packaged very well indeed so no concerns about damage in transit.
November 29, 2021
This Helmet literally Has It All
So many amazing features and looks amazing with or without the peak. I wish I'd have known about this helmet earlier. I would have bought this one only and used it for everything. Absolutely worth the extra money. Colours are also great in real life. Superb snug yet comfortable fit.
November 6, 2021
**FAB Helmet, Fab Staff in customer support**
All I can say is a great price as usual a few issues to which Sally was superb in sorting out love this shop and always is my go to for bike stuff so big thank you Wahooooo
September 15, 2021
Adventure Pete
This item was delivered really quickly. The helmet is top-notch. Lightweight, and performs as expected.
August 24, 2021
5* Opinion.
My second tour x 4. Great fit and excellent quality helmet as you would expect from arai. The paint finish is superb. In my opinion this although this helmet is the most expensive in the adventure range it's definitely worth the price due to the massive field of vision and ventilation. The only issue I've had is a slight wobble at high speeds due to the peak however this can be removed on long trips.
August 17, 2021
tour x 4
Fantastic helmet and looks better in the flesh. Quality, it's an Arai so it's top quality. Had to change size but with SB this is not an issue and stress free.
August 16, 2021
Great Helmet, Great Aftersales Service
Excellent quick Mail Order. Received newly made 2021 helmet. I wear medium size (Shark mainly) the Arai Tour fitted great front to back. Cheek panels not quite tight enough for me. This helmet allows mods for perfect fitment Ordered try or buy from Reading store for various sizes of cheek pads. Really helpful team. Now fits great. Helmet has best venting ever especially for glass wearers. Really wide field of vision. Peak great for shading, No issues with peak at motorway speeds. Slightly noisier than other helmets i've owned, but not enough to be hard work and i don't wear plugs. I probably wouldn't want to keep removing visor bit fiddly. Really pleased, expensive but Arai quality. .
PLEASE NOTE: The views and opinions expressed in the above reviews are solely those of the author and are not necessarily representative of the views of SPORTSBIKESHOP LTD.