Gilles Crash Protectors - Honda VFR800 Fi / VFR 750
Customer Product Reviews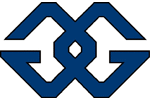 Our price
$100.02
$105.28
View Product Details
November 7, 2018
How Much!!!!!!!
These are not worth the money by a long way.....2 pieces of plastic and 2 bolts.....They DO NOT MOUNT DIRECT TO FRAME....They mount on the upper fairing bracket so if you are unfortunate to need them the bracket will collapse and smash your fairing......would be overpriced at £20. Originally bought the R and G bobbins which are excellent but I have a seized engine mount bolt so had to buy replacement product. Wish I hadn't wasted my money on these....
May 3, 2013
Nicely Engineered and Simply to Fit
These are both attractive and unobtrusive. I chose them because they didn't need any holes cutting in the fairing. The bolts are quite short and connect to the frame so it's difficult to say if the protectors would survive a long scrape. Instructions are poor but unnecessary.
PLEASE NOTE: The views and opinions expressed in the above reviews are solely those of the author and are not necessarily representative of the views of SPORTSBIKESHOP LTD.