MT Blade 2 SV - Fugue White / Grey
Customer Product Reviews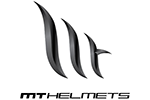 View Product Details
September 13, 2021
Discovered a new gem!!
Was looking for a cheap helmet to go with the colour of a new 2nd bike I recently purchased, I seen this helmet which appeared to match perfectly (which it absolutely does by the way) but not knowing the brand (made in Spain), I was a little bit dubious, anyway I seen it on another site cheaper than sportsbikeshop but knowing their great returns policy I used their price match scheme, which they agreed to right away, so bought it to see what it was like. Got to say I was blown away, the helmet is great quality and meets/exceeds all the Euro and US standards, it comes as standard with a locking main visor (which is simple to unlock or can simply be used unlocked), has an easy to use, drop down tinted internal visor as well as a pinlock insert, it also has a great sporty look to it. I am absolutely delighted with this purchase, fantastic value. Also just to finish I noticed at the weekend the brand is used by a few riders in both Moto2 and Moto3 which further increased my confidence in this previously unknown brand (to me), I have absolutely no problems in recommending this and will certainly look at them again in the future.
May 3, 2021
Highly rated & price matched
Smart looking helmet and the colours are spot on with my motorcycle. I got this at a great price, which was price matched. I also got the anti fog insert included in the price match. I got speedy delivery. The customer service as always was second to none.
August 7, 2020
Blade2 MT Helmet
Very nice helmet with interior sun visor, which goes down when you want it to. So handy when that sun just gets in your face.
May 4, 2020
It is okay
The helmet is okay , however, the view range is a bit narrower than other helmets as the visor hight is a bit shallow and the front ventilation could be improved , other components are good... and thx for sbs for the great return service
PLEASE NOTE: The views and opinions expressed in the above reviews are solely those of the author and are not necessarily representative of the views of SPORTSBIKESHOP LTD.