Klim Vanguard GTX Short Leather Gloves - Grey
Customer Product Reviews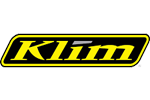 View Product Details
May 14, 2019
KlimVanguard short gloves
Good fit out of the bag, I went for 3XL which is slightly bigger than 2XL in other makes. They are well made and are easy to pull on and take off when the wrist is adjusted and you use the zip. First trip out last Sunday 12/05/19 with early morning air temperature of 5 degrees after only 60 miles even with hand guards my hands were very cold, we stopped for tea and warmed our hands, the "feels like" temperature would have been very low but I thought they would have been a bit warmer. we continued and as the day warmed so did my hands and they were fine for the rest of the 230 miles. The pre curved small fingers are excellent and with the almost sticky grip area there is little chance of hands slipping off the bar grips. Still a fiddle to get under Klim's silly zipless jacket cuffs but they will go under and seal very well. Very comfortable by the end of the trip, I have always struggled with glove size, finger length ect and they are perfect with plenty of finger tip room, Sue has used hers for well over a year without issues.
November 27, 2018
Love the Zip
Haven't tried these in the rain yet but great comfortable fit for my fingers in my size. However, I find them short in the thumb so they (thumbs) hit the end of the glove when your had is wrapped around the bikes bars. The zipper is great as you can adjust the wrist as required and use the zip to take gloves on and off ( a tip from another review mentioned to form a first when zip/unzip...it works). Also love the fact I can use the touchscreen on my phone cum GPS without taking gloves off. Gloves seem to be well made along the lines of other Klim products I've purchased.
PLEASE NOTE: The views and opinions expressed in the above reviews are solely those of the author and are not necessarily representative of the views of SPORTSBIKESHOP LTD.