Dojo Kiso Textile Jacket - Black / Fluo Yellow
Customer Product Reviews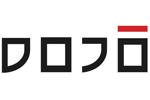 View Product Details
July 28, 2020
Great service, very good buy
Good quality jacket, comfortable, very good ventilation on hot weather. Not tested yet in rain weather . Recommend!
July 9, 2020
So Nice
So Nice
June 19, 2020
A Very Warm "Cool" Jacket
What a fantastic textile Jacket. Really neat looking and tremendous value! It even has removable lining in case you get to hot! Great Quality. I would purchase a size higher than your exact size due to its close fit design!
June 13, 2020
Dojo textile jacket
An amazing product! The style is superb it fits beautifully and has kept me dry what more do you need!?
June 4, 2020
Good Value jackets
This is a good quality jacket with loads of features. Size wise I fit a medium which is a great fit but the sleeves are surprisingly long compared to the jacket length which is much shorter, though there are 3 adjustments on them so the length is contained.. A tall person would fit the sleeves but not the jacket length. Otherwise a great jacket.
June 1, 2020
Great value
Good fit not heavy. Good to be seen
May 22, 2020
Value for money
Best value for money. Comfortable to wear.
April 17, 2020
Great value warm Jacket
Good value for money. Fits well. Very warm. Pockets well sized.
April 16, 2020
Excellent for the price
Haven't tried it in the rain yet, but the jacket has plenty of zipp-able air vents on it so it'll keep you cool in the summer, and the removable inner thermal layer goes right down the arms so ideal for winter - all in all well worth the price.
April 16, 2020
For the money what more could you want?
All my gear is ARMR and i am more than happy with it. Great for warmth in the winter and has kept me nice and dry on those rainy days. Great fit and the hi viz parts definitely helps to be seen. Will be buying more ARMR gear soon no doubt!
April 3, 2020
Great bit of kit
Warm and comfortable plus great value for money. I haven't had it out in the wet yet but the pockets are waterproof so I'm sure I'll be just as happy when it happens
April 1, 2020
Excellent Jacket
Just getting back into motor cycling after many years found this to be a very stylish and well fitting jacket, have yet to try it out in the wet but comfortable and warm and excellent pockets a bit too much velcro which could be a problem in time but very pleased
March 23, 2020
Excellent
Great Jacket with free pants , Warm and comfy just the job
March 13, 2020
Shouldn't be ignored
It's comfortable whilst riding the bike, It kept me dry in the rain and warm in the cold. I haven't fallen off the bike yet so can't comment on the protective padding. Having not worn a biking jacket like this before I have nothing to compare it with but I have nothing to complain about.
March 9, 2020
Excellent quality and low price
the price did make me think this jacket might not hold up but it is great. Good armour on the shoulders and elbows, very warm and very waterproof. A great jacket and well worth it.
March 7, 2020
Fantastic jacket
The colour & ergonomic design are fab, inner liner keeps you plenty warm on those chilly days. Really good bit of kit and great value for money!
March 7, 2020
Not the quality I expected
OK so let's start with the good I love the fit and look of the jacket but that is where this item stops being good. 1 month in of using to get to and from work 30mins a day and the inner winter lining clips have ripped off the jacket on both arms. The zipper on the back does not match the same brand jeans.
March 5, 2020
Get what you pay for
Bought this as it was too close to payday to afford anything else. It was warm and dry (free trousers were not..) but I found the arm length to be far too long.
February 24, 2020
Good jacket
Really good quality jacket - Price quality ratio is excellent
February 23, 2020
Unbelievable value and seemingly good quality
So I bought this bundle just for the jacket in the silver grey colour primarily for summer touring use. Having tried on other jackets I was skeptical about buying online at such a low price but have to say the quality feels as good as any of the sub £200 jackets I looked at. The Jacket certainly feels warm and sturdy, with all the vents for opening once the weather warms up. Rode through a 15 mile in light rain with no leaks. The trousers also fitted perfectly although I have others so won't use them until they wear out. I have other jackets for riding which will extend the life so I don't think I can go wrong at this price!
PLEASE NOTE: The views and opinions expressed in the above reviews are solely those of the author and are not necessarily representative of the views of SPORTSBIKESHOP LTD.