RST GT CE Textile Jacket - Black / Black
Customer Product Reviews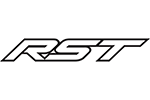 Our price
£129.99
£199.99
View Product Details
July 8, 2022
Great bit of kit
As with all of my purchases from Sportsbikeshop delivery was prompt and well packed. First time I have had textile bike wear, comfortable and light enough when on long rides. Great bit of kit.
June 29, 2022
Comfortable well made stylish
The jacket is comfortable, well made and stylish. If a taller rider like me at 6 foot 6 inch it's a little short in the body so maybe look at an rst longer jacket but zips to my rst jeans fine. Superb, fast delivery as usual from sportsbikeshop
April 24, 2022
Jacket
Jacket great Exactly what I expected
April 5, 2022
Broken armour!
The quality of the jacket and gloves are great! But the Armour in the shoulder and elbow were smashed in to pieces! I returned the broken armour to my local store to get them to send them back to head office but I've heard no feedback from them! I had level 2 memory foam pads to fit so wasn't too bothered but it shows someone isn't too interested in customer service at the depot!
April 3, 2022
Daddy's new jacket
Excellent quality product.went up extra size as it was tight fit.lovely and warm and has back protector as well.really pleased.great delivery from sportsbikeshop as well
February 21, 2022
Good budget jacket
Good jacket for the price. Returned it as the sizing was too small. It was covered in dust which wasn't great.
January 13, 2022
RST good budget jacket
Purchased a size XL as I have a 46inch chest, fits well, more like a sportsbike jacket type fit so if you want more room then size up. I found this jacket way to hot in the summer and the vents do not really make much difference on a touring/Adventure bike so I had to use it with the main zip 3/4 open to prevent sweating. Ok for Spring, Autumn though. The inner thermal liner is easy to fit/remove. protection seems quote good. only used in light rain and it didn't leak. Haven't used in heavy rain yet. Overall good budget jacket for days out.
January 6, 2022
Great fit
Read previous reviews and they weren't wrong, great jacket warm and dry and the back protector is something else!! Awesome, love it….
December 26, 2021
Rst textile jacket
Absolutely delighted with my purchase top quality jacket delivered to Ireland in a few days
December 2, 2021
Very comfortable
My new favourite jacket, loads of padding, very warm and very comfortable.
November 8, 2021
Poor Stitching has let this jacket down
I'm a big fan of RST and have 3 other jackets from the brand that are still in good service. On only the 2nd day of wearing this jacket I was annoyed that when I went to release the velcro tab on the left cuff to slip my gloves on the stitching completely failed, coming away and left the 2 velcro pads welded together. Now the jacket just looks shoddy with the tab flapping in the wind. Disappointed
November 5, 2021
Great Jacket
Good price and great quality; fits nice. Kept me warm on a long low single digits C ride this morning just wearing a t shirt and the jacket - quite impressed! Usual great service from Sportsbikeshop
October 24, 2021
RST javkei
First of the service I had a your Bristol branch was brilliant,,I had a few RST ,and this one is just as good ,lots of pockets for wallet, mobile etc, very good arm length, removable liner and very comfortable.
October 12, 2021
Quality gear
I always use sportsbikeshop it's unrivalled quality, price and service that can't be beaten
September 16, 2021
Great jacket
Love this...really warm, comfortable. Took advice and upsized by one and is a great fit with the liner and back protector fitted.
August 13, 2021
Very comfortable and well-made jacket
Having only worn the jacket on one warm, dry ride without the liner, it is comfortable with no catching at the neck, the vents seem to work well, zips are good quality and the subtle extension to the lower back area is welcome. Recommended.
August 10, 2021
Good quality jacket
Worn it a couple of times now good fit haven't felt anything penertrating through the material and feels a quality product, well worth the purchase.
August 5, 2021
RST GT CE
Excellent summer Jacket
August 5, 2021
Waterproof!
Kept me dry when it was pouring it down with rain. A little short but still a great fit
August 2, 2021
Brill
Lovely jacket sizes true to label..
PLEASE NOTE: The views and opinions expressed in the above reviews are solely those of the author and are not necessarily representative of the views of SPORTSBIKESHOP LTD.