SENA SF2 Bluetooth Headset
Customer Product Reviews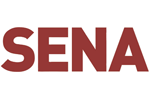 Price From
$160.45
$177.02
View Product Details
May 21, 2019
Neat and small
It's a well made very small and neat unit that is very easy to remove and replace. Operations are also good to use, the only downside is that you can't seem to change from streaming music to switching to the radio while on the move. It can only be done via the app.
October 22, 2018
Check your settings?
As mainly a solo rider having used this now on a few rides, this new addition to my ride outs has been tricky to get used to but proved very convenient for making and answering calls, as well as listening to music. Anything over 50mph and the speakers are pretty useless (wearing an MT helmet,other helmets may vary?!) but this headset has the advantage of being able to connect headphones instead of the speakers using a standard jack. Motorway calls while using headphones are very clear both ways to the point where I'm asked if I'm actually on the bike. The latest Bluetooth means you can use Google Assistant or Siri pretty easily to make calls, texts or play your music, though this can take some time to set up to work how you want it to with both your phone and the device. The free downloadable Sena app works well but again can conflict with the settings on your phone so takes a bit of trial and error to get set up for your requirements. This I would say has been the main issue for me as wearing your helmet around the house waiting for the phone to ring can be a bit of a pain! I quickly learnt that its wise to check both your phone and the devices settings for volume before setting off for a ride as the headset, the phone AND the app can all affect the volume of both calls and music independently. Battery life has so far been good but the cover for the charge port doesn't seem to fit too well so could let in water. Cant say yet how well the intercom works. Pros..Can use headphones or your own speakers, Its very small, sound quality through headphones is very good, pretty easy to use once you get it set up Not so Pros..Speakers are too quiet, needs plenty of time to set up correctly, usb charge port cover could be a bit of a weak point. Would I recommend this item? For the price, Yes I would and the available rc3 remote control is now on my xmas list.
PLEASE NOTE: The views and opinions expressed in the above reviews are solely those of the author and are not necessarily representative of the views of SPORTSBIKESHOP LTD.