TCX Mood Gore-Tex Boots - Vintage Brown
Customer Product Reviews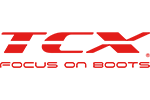 Our price
£151.99
£159.99
View Product Details
June 10, 2022
Should have purchased long ago
Agree with all the other reviews. Fit true to size Great looking boot Comfortable Neil
May 26, 2022
Looks casual perfect for coffee ride
No issues with fit. Comfortable for walk as well. Coming with a clutch boot stripe.
March 30, 2022
Great Looking boots
Fit is true to size and they are well made and extremely comfortable. The slip on gear boot protector is black although the instructions show a brown one. I have tried to buy a brown one online but it seems that TCX just has black maybe these boots are being phased out. Price was competitive as usual from Sportsbike shop.
March 8, 2022
Great Boots
Great fit and looks. Fast delivery
January 23, 2022
Great looking shoes
Look great on and off the bike, and they look like a premium product. Fit true to size and come with a removable gear change toe protector, which could be used with other footwear. These boots have just the right amount of armour vs functionality and are goretex so no wet feet. Great service from the Reading store as usual.
January 20, 2022
Good looking
Great looking boot, perfect fit and waterproof what more do you want.
December 29, 2021
Excellent boots
This is my second pair of TCX Mood Boots and I can honestly say they are fantastic I used my old pair for 3 season's touring Italy really comfortable from new and when you get to your destination they are really comfortable to walk around in all day and with them being Gore Tex even through they are an ankle boot they always kept my feet dry this new pair I brought will replace my old ones when worn out but they still have plenty of life in them yet
December 7, 2021
GREAT SET OF BOOTS!!
This is my second set of TCX boots from sportsbikeshop. Great fit and quality. Not worn these on my bike yet but previous pair were pretty rain resistant, so I guess these will be just as good. Great service as usual from Sportsbikeshop, they were well packaged and came promptly. Even got 20% off them!!
September 4, 2021
Pretty good boots
Comfortable and attractive. Not worn in wet weather yet though. Even though the gear lever protector was a matching colour for my black boots, I decided it wasn't worth bothering with as it easily slips off. In my experience, it's difficult to get these boots on and off if the laces are threaded through all the eyelets. I usually unthread each lace from the top 2 eyelets when putting on and taking off.
August 21, 2021
Perfect fit, once again great service.
No issues first class customer service. Goods delivered on time.
August 1, 2021
Just great.
True to size, no breaking in needed. Comfortable enough to walk around city and have good grip in wet weather. Didn't catch any rain yet but I bet they will stand up for challenge. Fast delivery from the shop is a bonus.
July 30, 2021
Awesome
These boots are awesome great fit very well made,and stylish aswell I wear them all the time.protection is very good in the ankle also definitely recommend.
June 11, 2021
Brilliant!
They look better in real life than they do in the picture. Very comfortable and I did not need to "brake them in". The fit is perfect, can not feel the D30 inserts. Absolutely would recommend! It took 3 minutes on my feet to becomoe my favourite bike shoes!
June 5, 2021
Great boots
Waterproof tested on day 1, no leaks due to having the goretex membrane, out of the box comfy, no breaking in period needed. Only criticism is the laces being too long.
May 19, 2021
Genuinely comfortable and waterproof.
Lots of 'casual' boots either look great but lack safety, or feel solid and safe, but look terrible. These actualy strike the perfect balance and are great for commuting, then keeping on all day without standing out as 'Bike Boots' in the office. The only thing I'd mark them down for is that the 'slip on gear boot' protector is just a piece of black leather on an elastic strap. I can't understand why it's not the same brown leather as the boot, so looks awful.. doesn't seem very durable either so it went straight in the bin.
May 16, 2021
Great Boots Have Them in Black and Brown
TCX Mood Gore-Tex Boots Are The Best Boots I Have Worn So Good I Bought Them In Brown And Black Size And Fit Is Spot On. They Only Get Better With Age, Fast Delivery With Sportsbike Shop.
April 30, 2021
Solid!
Comfortable and sturdy with great feel around the ankle. Look cool too!
April 5, 2021
Spot on
I was looking for a casual pair of boots after abandoning my A Star equivalent in a hasty exit from Vietnam in March 2020. These feel better than my previous boots, tough enough that whilst comfy I also think they're going to last well. I don't plan on doing a lot of wet weather riding in the UK but hope they'll do a job if caught in a shower. When the world allows they'll be my daily wear for another biking adventure in SE Asia.......always a good test.
December 22, 2020
Great all round boot
I was looking to change to a smaller boot and these are really stylish.
December 15, 2020
Good looking boots that feel heavy duty
I was a little concerned buying a pair of style boots for the bike as I was afraid they'd be too soft to actually protect. As soon as I picked these up that idea was out the window. They feel as protective (to the height they go) as my astars tour boots. Havent tried them in the wet yet but with goretex Id trust them 100%. Fit to size great. Only issue I have with them is I like my boots to have a little ridge on the bottom for the pegs but other than that all good!
PLEASE NOTE: The views and opinions expressed in the above reviews are solely those of the author and are not necessarily representative of the views of SPORTSBIKESHOP LTD.