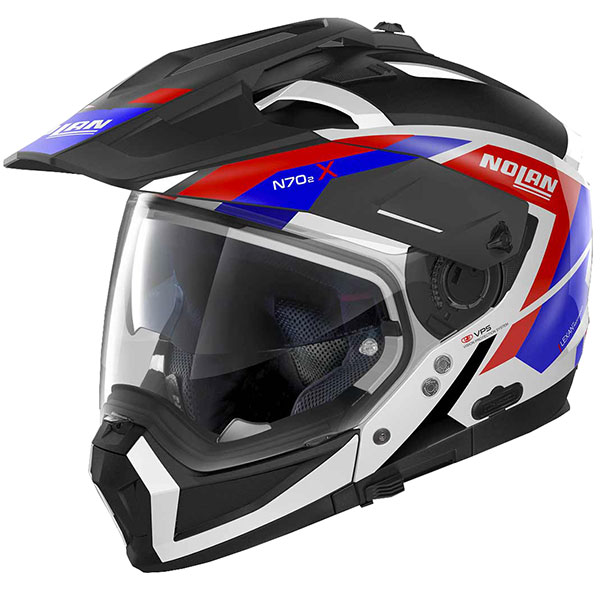 Nolan N70-2 X Grandes Alpes - Black / White / Blue / Red
Customer Product Reviews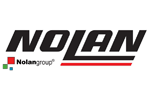 View Product Details
November 14, 2019
Adventure style, everyday use!
I've been on the fence about getting an adventure style helmet for some time after hearing reviews for other helmets that the peaks drag on motorways, the vents don't close etc. I can tell you, this helmet delivers! I ride 60 miles a day and needed something more road oriented. This helmet has the Pinlock, vents that close and the peak doesn't drag! The visor is brilliant, absolutely massive, you can barely see that you're wearing a helmet when it's on which is nice. That being said, it's not a warm helmet at the front, probably due to the fact the chin bar is removable. I've been wearing a face scarf as now we've reached Winter, it's a bit cool up front! Not the quietest helmet because of this, either, but I wear earplugs. The removable chin bar is really handy, great for those petrol stations that pull a face about removing your helmet, or just having a swig of water on the move. Three vents up top and one up front provide a nice flow of air when the weather calls for it, all switches feel quality. Not so easy to adjust on the move with your gloves on as the peak gets in the way of the top vents, a small niggle. The neck strap does push a bit awkwardly on my Adam's apple but again, I think it's something I've gotten used to or it's become less stiff? The drop down sun visor *actually works*, unlike some helmets I've owned. It has a nice blue tint, not smoke, which is quite nice and does help you see on those difficult days. Once you've found out where the switch is, it's easily operated, but I find the button to release the visor back up is hard to find. Very nice mechanism though, smooth is the word here. The peak is adjustable, I've found it's absolutely fine in its lowest position. The graphics are beautiful, so eye-catching and more importantly, match my bike! Included in the box are blanking plates to cover up the visor mechanism when the visor is removed. Handy as I'll probably run this helmet with goggles in the summer as it's just crying out for it! I mulled over this helmet for a good month, struggling to find decent reviews, but I'm glad I went with Nolan as it does everything I need it to!
June 24, 2019
Surprisingly pleased!
I would never have considered a Nolan, so had picked out an AGV online, but wanted to try it on first. I went to the shop and whilst I was there thought I should just try on all their adventure lids just to be sure. This Nolan was by far the comfiest straight out the box. It has some really interesting featuers, like the detachable chin bar, the ratcheted internal sun visor, and the moveable peak. I've now done a few hundred miles in it and have been shocked at the comfort level and how quiet it is. Whilst I bought this specifically for a tour, I wouldn't be at all surprised if it became my go-to helmet for everything. I would definitely recommend it.
PLEASE NOTE: The views and opinions expressed in the above reviews are solely those of the author and are not necessarily representative of the views of SPORTSBIKESHOP LTD.