RST Tractech Evo 4 CE Textile Jacket - Black / Black
Customer Product Reviews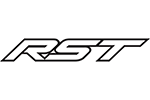 View Product Details
August 14, 2022
Rst Tractech eco 4 ce Textile jacket
Brought this jacket for the colder weather, as I have the leather jacket as well. Which I was so impressed with, i wasn't disappointed, fantastic jacket looks good does the job and good service from sports bike shop as normal. .
August 9, 2022
It's RST, expect nothing less
Have RST 2 piece leathers for years, great products but decided to opt for textile. Design and fitting is excellent, as previous experience opt for next size up. Fault with jacket on receipt, but SBK returned and replaced free of charge, excellent customer service as always.
July 24, 2022
New RST jacket
Excellent product ,brilliant service from SBS . Ordered two sizes up to get proper comfortable fit . I only wear a tee shirt underneath ,no thermal lining still find the jacket very warm and I'm not overweight at all . Very stylish design ,looks good . Excellent quality product .
April 12, 2022
RST tracktech evo 4 textile jacket
I purchased this jacket a few weeks ago and it fits perfectly, feels very good quality, the process from sportsbikeworkshoo was excellent I ordered at 6.15pm and it was with me next day! Superb.
February 15, 2022
Great Jacket
Great quality RST jacket at a great price. Well made, lots of armor and protection. I went for a size up from my normal jackets and fits perfect.
December 27, 2021
Excellent jacket
Perfect fit and excellent quality as always from RST
November 30, 2021
Ideal
I love this jacket, it offers all the protection you need, it's waterproof & cool design. It does come a little short in the back so may not be great if you're tall. All in all its a great jacket from RST and excellent service from sbs as always
October 26, 2021
Rst jacket
Looks great god fit, excellent service by SBS as always
October 7, 2021
Great
Looks good. Fits well. Zips to RST trousers. I bought the right size and it fits. You need a bigger one if you have a belly. Piping wears easily on the arm by the bicep strap.
September 5, 2021
The perfect all rounder?
Bought this jacket as I now commute to work on the bike and wanted to be ready for winter. This may be the most comfortable jacket I have worn, coupled with the most reassuring as it has full elbow, shoulder and back armour. The win protection is very good, and boy will it keep you warm in the cold. The removal thermal layer is an absolute doddle to remove and replace. Nothing like my old Ventilator 3 jacket with poppers. This one has zips and they do not interfere when riding. Fantastic quality from RST as per usual. Wouldn't look to any other brand for clothing. 10/10 service from SBS as normal.
August 31, 2021
Great jacket at a bargain price
Waterproof, thermal liner which you can detach, sports look, good protection, adjustment points- this is a first class jacket which does it all. You really don't need to look elsewhere. It sizes up true to chest size and isn't too short like other sports jackets. This is a really good jacket and at £150, you simply cannot go wrong.
July 25, 2021
Great value.
Top quality jacket. Good fit. Very comfortable. Has all the protection for elbows and shoulders and back protector. Excellent jacket for the price.
June 18, 2021
Excellent jacket
Very happy with this jacket. I went for a size bigger perfect fit. Nice and warm. Fantastic quality
June 16, 2021
Excellent purchases
Excellent customer services and good price
June 11, 2021
RST Evo 4 Jacket - Best All round Jacket
In my opinion this is the best all round jacket you can buy. The best value for money without compromising sportiest looks, fit and quality. To get all of these features in Alpinestars or Dainese you are paying £300+. Always had RST and have never been disappointed. Summer or winter this jacket does it all. Fully waterproof in the heaviest of rain and then when the sun is out open up the vents on the shoulders and back and you have a great air flow without having to compromise your safety by opening up your front zip. Zips into all of my leather and textile trousers with a full 3/4 zip unlike other brands. You won't be disappointed!!
May 5, 2021
Tractech evo 4 jacket is
Honestly I went to the store in Milton Keynes and there was one employee that stood out which helped me with my needs and the jacket is top notch
May 4, 2021
Great Value Jacket
Another good quality product from RST. Needed a textile jacket for the colder days and evenings and this fits the bill perfectly. It is on the small size so I would recommend going up 1 size to what you usually buy. All my RST leather jackets and one piece suits are size 40 but I needed the 42 as the arms were a bit tight and body was quite short. The thermal liner works well, keeps the wind out. Can't comment on waterproofness yet but I'm sure it will be fine. Good service from SBS as always.
May 1, 2021
Excellent
Kept me warm and dry, looks good too.
April 25, 2021
Great fit
Fast delivery and great service
April 19, 2021
Brilliant jacket for touring
I always buy RST clothing as it all zips together all the way round. its good quality at a decent price. this jacket is waterproof, much lighter than my leather jacket which is ideal on tour if you are stopping a lot and wandering round sightseeing plus its fully armoured...perfect. sportbikeshop fantastic service as usual
PLEASE NOTE: The views and opinions expressed in the above reviews are solely those of the author and are not necessarily representative of the views of SPORTSBIKESHOP LTD.