MotoGP Rain Covers
Customer Product Reviews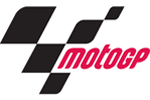 View Product Details
August 15, 2022
My favorite cover
I've tried quite a few, R&G, Ofxord and not just the cheap ones (my R&G was 100€+). I somehow bought this Moto GP Rain cover on sale because I needed one after my Oxford broke.. and I'm so happy I did. It's waterproof on a different level compared to the others. I've actually bought 3 in total now because several bikes. If I have even one complaint, it would be that the medium was extremely tight fit on my ZZR600, while the large was quite roomy. But they both do the job
June 14, 2022
Cover
Very good! Best rain cover at all!
May 10, 2022
Great Cover
Great cover, soft lining so easier on the paint work, waterproof and a good size, this is my third moto GP rain cover, stitching is robust, overall excellent!
April 5, 2022
Great cover
Tough and well made. Soft lining. Not sure on durability yet but seems to be a quality item. I initially ordered medium for my FT style 600 which was too small. Exchanged for XL and fits well, although large would have been ok too I expect. Great service again :)
December 10, 2021
Excellent product
Perfect fit, easy to use, excellent protection. All in all a great product
August 14, 2021
Fabulous Moto GP rain cover
I think this is the best cover you can buy. It may seem a little more expensive than others, but it's worth it! The quality is great with great attention to detail, easy to use and fits perfectly. Sports bike shop dealt with the order and delivery very quickly. I bought the same cover from them around 8-9 years ago so I know they last well. Highly recommended *****
July 10, 2021
Moro GP COVER
Great piece of kit and a really really good quality
May 2, 2021
Motogp rain cover
Great product was humming and arrring, glad I went with this one, well made, and fits over my gsxr perfectly 5 stars from me, also would not order anywhere else than sportsbikeshop
April 23, 2021
Good cover
This is my second gp cover and I think they are really good. Light well insulated and in all weather's lasted a long time.
March 26, 2021
Rain cover
Bought for my 1999 Yamaha fazer..perfect fit.seem good quality material..would recommended to anyone needing a cover
March 19, 2021
Excellent economical cover
I purchased the large size for my XJR1300 and it fits very nicely. Construction seems good and it's stayed in place despite some very heavy winds. Only time will tell how long it will last, but having spent twice as much on Oxford covers that have only lasted a year, this doesn't have a high bar to reach!
March 15, 2021
Excellent Cover
Hands down the best cover I've found , JDC Rain cover doesn't cut it , Oxford Rain cover doesn't cut it either (haven't tried the stormex) this is my 3rd Moto GP cover & I'm still using the 1st one. There lies a quilted material on the inside providing additional protection & this has kept my bike dry year round. I now have 2 on the bike (got the 2nd because I tore the 1st one) which is overkill but...... The 3rd one I brought I actually use for my pushbike - no lie highly recommended
March 13, 2021
Moto gp bike cover
I got the large for my mt07 and can still see a little bit of the front and back wheel it's not quite covering the whole bike. The moto gp lettering is cracked doesn't look like it going to last long, the cover is thick and has a soft lining looks like it's going to keep the bike dry.
October 16, 2020
Best rain cover
Couldn't fault it. And for the price too! Almost quilted on the inside, good elastics and clips keep it attached. It's not like a big blanket that flaps around in the wind. Fits my MT07 in a size L perfectly and hugs it through the rain :)
October 9, 2020
Really Nice
I'm always dubious when I see lots of 'excellent' reviews, but these covers really are excellent, well manufactured and contoured perfectly with sturdy materials. I bought the 750-1000cc size for my Daytona 600 because I prefer them to be slightly oversized but it fits it well as it would do for the bigger bikes. Highly recommend these covers and I always get excellent service from Sportsbikeshop
October 7, 2020
Very Decent cover
Good quality cover water proof and easy to put on with good underneath clip very happy with my purchase would recommend
September 22, 2020
Great Product Great Service
Fits the z900rs perfectly. Good quality and price. Excellent delivery service
September 9, 2020
MotoGp cover
Excellent cover fully protects the bike has straps to secure to the bike and lined aswell
September 2, 2020
Great quality cover and fits well
Been using these covers for that past 10 years they last about 2 years before replacing thats only becasue my bike is stored outside all year long and I live on the Norfolk coast so lots of heavy wind and salt air, it has never torn it just loses the ability to stop the rain seeping through.
August 19, 2020
Excellent cover for the price!
Excellent cover for the money, stood up against all this rain we've been having perfectly. Honestly the next step up from this cover would be a ridged type or even a motorbike shed. Would recommend to anyone.
PLEASE NOTE: The views and opinions expressed in the above reviews are solely those of the author and are not necessarily representative of the views of SPORTSBIKESHOP LTD.