Oxford Original Approved Denim Jeans Straight Fit - 2 Year Aged
Customer Product Reviews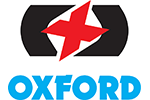 View Product Details
June 21, 2022
Good quality jeans
Well made, good fit, light to wear, with soft comfortable armour. Excellent value.
June 9, 2022
Great looking and comfy to wear
These are my first biking jeans and they feel absolutely fantastic to wear. The included armor is really easy to install in the knees and hip, and they look like they'll give decent protection if needed. One of the reasons for buying jeans was for wearing when off the bike too, and here they look great and feel good to sit/walk around. You can, of course, feel the armor but that's absolutely fine. I find myself wearing them throughout the day so its one less thing to have to change into to go out for a lunch time ride. One thing I have noticed is that they're draftier than my other biking trousers, which are D600 and have a wind liner. These jeans may be too cold for winter use, but I cannot test that yet. So far though, these are fabulous and the price is great.
June 7, 2022
Great Fit, great value
Already had purchase the same jeans but in blue. Decided to buy a second pair, this time in black.
June 6, 2022
Excellent
After trying different brands and sizes etc, I found these jeans to be a perfect fit. Perfect on the waste, true size, slim legs as I found the straight leg to be too baggy all over. I found the knee protectors to be too bulky for me so I purchased different ones as per link https://www.sportsbikeshop.co.uk/motorcycle_parts/content_prod/541446 these knee protectors are just perfect. Shopping with SBS is always a pleasure 10/10 for their service
June 4, 2022
Oxford Jeans
Good comfortable fit even with padding fitted. Usual good service as per normal, very helpful
May 30, 2022
Excellent
Comfortable and well fitting, armour fits in all the right places whilst riding. Can not fault them, would recommend as price was good too.
May 26, 2022
Love these jeans
Perfect fit and very comfortable jeans.. I know have 2 pairs.. you can wear on and off the bike and they are also quite warm on those chilly daze..if they were waterproof they would be faultless
May 25, 2022
Comfy jeans
Very comfy fit, armour fiddly to insert but did it, nice material, got regular length and fit over boots perfect, they don't ride up, I am 5 foot 7 inches tall.
May 24, 2022
Oxford Jeans fit well
Fit very well, all day comfort and the armour sits well on knees and hips would definitely buy Oxford jeans again .
May 20, 2022
Quality and reasonable price
Excellent quality of the fabric and the armour included. The size is perfect and match my normal UK size jeans.
May 16, 2022
Nice Summer Jeans
These jeans seem to be vry well made, and give the impression of a quality garment. The pockets, in common with all my riding jeans, are quite tight, and I struggle to get my hands in them at times. I found the knee armour uncomfortable to walk in, so replaced it with Knox Microlock., which you hardly notice. I have kept the Oxford hip armour in, and that is comfortable. They are comfortable to ride in, and will be my go to jeans, for the summer.
May 10, 2022
Good kit (and service)
Very impressed with these jeans. Several reviews give the impression the armour is uncomfortable and you'd want to remove it - I find it comfortable enough so I'm not tempted to go down that route. Looks very well made and should give several years service. Good belt loops; I doubt I'd wear these without the added resilience of a belt holding everything in place. Had a couple of issues with this order which were swiftly sorted by Ray in the support team, so five stars to Ray too!
May 8, 2022
Oxford motorcycle jeans
Oxford approved denim jeans slim fit - these came with separate hip and knee protection to fit as desired. A good quality Jean with a heavy denim / aramid material which inspires confidence. Slim fit is no good for larger calf or thigh.
May 7, 2022
Protection with all day wearability
These replaced some 5 year old lined jeans. The sizing and fit is spot on, length is good and pockets deep enough. Just been on a few days trip and they were comfortable all day. The hip and knee armour sit where they should. Altogether a great piece of kit.
May 5, 2022
Oxford Original Approved Denim Jeans Straight Fit
Nice jeans look good and great fit
May 4, 2022
The Brilliant Oxford Original Jeans
The fit is great and very comfortable can be worn just like normal jeans, great quality as exspected from Oxford and good price very comfortable to ride in, will thoroughly recommend them.
May 3, 2022
Nice fit
Ordered the same size I would normally buy for everyday use and found these jeans to fit perfect and be very comfortable. Knee and hip protectors sit in just the right place and are easily removed if you'd rather not wear them. Overall delighted.
May 1, 2022
Great fit
Been after a pair raiding jeans for sometime and the thought of spending silly money is not my thing. These are perfect and a good price too. Leg and waistline is bang on. Plus the hip and knee protection is good and easy to ride with.. Definitely recommend
April 30, 2022
Good value
Jeans are well made, I ordered my usual size and they are a snug fit with the hip armour fitted but a size larger would be far too big. I would buy the same again if ever they need replacing.
April 30, 2022
Comfort is what counts
Really good comfy jeans for riding in. The only downside is the knee pads aren't adjustable but a bit of velcro will sort that. Jeans have a pretty high waistband as well which helps on the back when riding.
PLEASE NOTE: The views and opinions expressed in the above reviews are solely those of the author and are not necessarily representative of the views of SPORTSBIKESHOP LTD.