Spada Hurricane 3 CE WP Boots - Black
Customer Product Reviews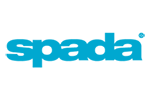 View Product Details
April 19, 2022
Thickness of boot
Great boot, but I found I had trouble changing gear on bike due to thickness of the boot,
March 12, 2022
Waterproof boots
I purchased these as they are the same as ones that served me well for over 5 years. These new ones are DEFINITLY NOT waterproof as a trip down to Wales in the rain has proven. My socks and the insides of the boots were sodden. They'll be going back to the shop the day after I get back from Wales
March 10, 2022
Happy dry feet (new boots)
Needed to replace old leaking frank thomas boots. Struggling to get a pair I could put on. Got these from sportsbikeshop excellent service as always and boots fit seem to be good and should be comfortable after a few trips using them. So overall happy with style quality fit and see what happens in future
March 10, 2022
Great boots and great service
Boots size (44) true to size chart, comfortable, flexible where needed and easy to put on because of the two zips at the back;great for those of us who have thick calf muscles. Outstanding service, again, from Sportsbikeshop to Aussie.
November 11, 2021
Excellent Boots for the price
Excellent boots for the price. Comfortable, not too heavy and fit well. You would think that they were 3 times the price. I have used the in the rain and they did not leak, and they keep your feet warm even with thin socks on.
November 7, 2021
Good Boots
I bought these because my existing boots were difficult to get on and off due to an ankle problem. What attracted me was the double zips. I normally take a 43 in shoes so tried a 43 in these. It was a bit snug so tried 44 and it was good. Haven't worn them in the rain yet but happy with the fit.
July 27, 2021
An excellent solution.
I had previously tried two sizes of another boot by mail, in the end I took a ride to the store. It was suggested that I try these Spada boots as they have double zips to aid getting my foot into the base of the boot. I found a size bigger than my usual shoe size were really good. I have now done a few hundred miles in them and have found them very comfortable, they are well made have a good grippy sole and are easy to walk in. I am really pleased with the boots and very grateful to Sportsbikeshop for their super service. Thank you.
April 13, 2021
Good Boots
Bought these last minute due to being able to find my boots for a new bike I had purchased (been 10yrs). Super quick delivery from the guys SBS. Boots very comfortable straight out the box, good quality zips, and adjustable around the calves with quality protection. They were a little slippery when I got caught in a shower but apart from that for the money a very good boot in my opinion.
April 5, 2021
Touring boots
This is the second pair of Spada Hurricane boots I have purchased. The first pair are over six years old and would still be fine if I hadn't ruined the sole on the left boot by touching the road when still motoring! The new version are slightly higher so give a bit more cover. The way the boots open allows them to be put on easily. If you have thick calf muscles these boots are ideal. I take a 9 in a shoe but buy a size 44 which is more like a 9.5/10. They are touring boots so I like to have room when on a long run or for a warm insole in Winter and cool one in Summer. I wore my old hurricane boots on tours around the UK and Europe and the new ones look equally up to the job. Hopefully they will be as waterproof as well.
PLEASE NOTE: The views and opinions expressed in the above reviews are solely those of the author and are not necessarily representative of the views of SPORTSBIKESHOP LTD.