Spada Ladies Striders CE Boots - Black
Customer Product Reviews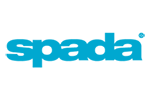 View Product Details
July 7, 2022
Nice looking boot
Needed new boots for the wife good styling and comfortable
March 29, 2022
Very comfortable
Bought these boots for the warmer weather, they are comfy both off and on the bike. Thankfully not found how waterproof these are yet but I'm sure that'll happen soon. All round a nice boot, however, a zip would make these alittle easier and quicker to get on.
September 15, 2021
Wifey is well pleased with these
I offered to buy wifey a pair of urban casual style boots as she liked the look of my Alpinestars ones , out if all the ones she could of had she chose these which where probably the cheapest ! I wasn't expecting much as I'm not a massive fan of Spada gear but they seem quite robust & she reports that they are very comfortable & is confident enough with the style to wear them out & about & to pop in the pub for lunch in them . They also have quite a plush lining which she tells me cushions the ankles quite nicely. Her only quandary was that on the left shoe "Spada" was spelt backwards, which she thought might be a manufacturing error rolls. However once she'd checked the others online & realised they where meant to be like that she was OK with them ( bless her ) So these boots turned out to be a bargain at the price
July 20, 2021
Comfortable stylish boot
I really like these boots, bit of a faff to put on with the laces but once on they look great and are comfortable on and off the bike.
May 6, 2021
Great Boots!
Very pleased, sturdy supportive boots, felt adequately protected wearing them. Comfortable walking when off the bike. Loved the casual styling. Would have given them 5 stars, but can't confirm waterproof as only worn in good weather. Sizing is pretty much bang on, I'm usually 5.5, ordered a 39 and they're perfect. Overall very happy with my purchase.
May 4, 2021
Mrs likes them but not worn much yet
they look nice enough and fit ok. Not worn much yet so can't really comment on quality or longevity
PLEASE NOTE: The views and opinions expressed in the above reviews are solely those of the author and are not necessarily representative of the views of SPORTSBIKESHOP LTD.