Spada Striders CE Boots - Java
Customer Product Reviews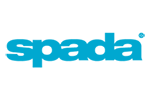 View Product Details
July 4, 2022
Comfy boots
Really comfy boot, look well made. Have not tried them in the wet yet. Soles a bit slippy when putting your foot down. Look good though.
June 10, 2022
Good Solid Protection
Bought these boots after dropping my Bike on my foot whilst stationary! Old boots did not have sufficient protection to save me from a broken toe and lacerations Wish I had bought these earlier for the Summer. Tight fit, so watch sizing , if in doubt, go large! For the Money these are outstanding, for any money, they are an excellent Summer Boot.
May 30, 2022
Comfortable
Seem to be well made, although Spada is spelt back to front on one boot but this is not an issue. Got these so I could walk around more casually than with proper boots and they fit the bill just right, very comfortable and go well with m/c jeans. Very good value for money as tried a more expensive pair and they were not as good. They even come with a spare pair of laces.
April 5, 2022
Don't bother
I found these boots of very poor quality. Within three months of use they have ripped and the metal around the lace hole has detached, would not buy again or recommend even though sportsbikeshop replaced it like for like
January 24, 2022
Comfortable & functional
Purchased these as I needed something comfy to walk around in after riding too and from somewhere. And I chose right. Water proof to a degree. Comfy and stylish.. has all the protection too on the toes and ankles. Love them. And the price is even better.
June 16, 2021
Very comfy tho a little bulky
bought theses as an alternative to standard boots for the summer. something reasonable priced. worn them a few times now and feel pretty good. roomy at foot tho a little bulky around the ankle top. padding of course| more impact resistance at heel and toe would be good. but for town trips the odd blast and the price they are good. waterproof as well| aparently. but not had them in the wet yet. im happy.
June 12, 2021
OK value for money
For the price point these boots look OK. The dark brown suede has a warm colour, and the white dole is crisp. Haven't worn them long so don't know if the sole will discolour. The boot is well structured for a causal boot with lots of padding and stiffening. I haven't ridden in the boot so can't say what's it's like 'in action'. The fit is in the narrow side so I ended up choosing another style. Given the price I had low expectation for this boot, but it has some good features.
May 30, 2021
Excellent Buy!
A fantastic pair of boots , comfortable and warm, excellent on a bike or for everyday use, solid and well made, and to top it off a great price, Definitely recommended!
May 21, 2021
Cheap for a reason?
Initially they seemed a bit of a bargain but on closer inspection when I got home the wife pointed out that spada was printed backwards on one of them. When I then went to walk them in a bit I noticed there was a really annoying squeak, not that it will bother me whilst on the bike but the reverse print really got me
May 15, 2021
Great protection and casual
Look completely casual, seem to have excellent protection and are comfortable. All round a great buy
May 3, 2021
Perfect.
Well made. Very comfy. Size is exactly as per my normal shoe size. Highly recommended. And great service from SportsBikeShop, as ever.
April 25, 2021
Perfect boots
Wanted some comfortable boots and these fit the bill.Enough room in them, comfortable on and off bike.They look the part 10/10
April 21, 2021
Great boots !!
Purchased these few weeks ago worn them 5 or 6 times couple of hours each time, really pleased with them. Very comfortable good padding and protection no pressure points or rubbing. I'm a size 9 and fit was good. Also not to big and bulky perfect round town weekend boots look really good. Also great service from the sportsbike shop
April 21, 2021
Super boots
Very comfortable and stylish. First boots that fit properly and I didn't have to break in. Excellent quality and we'll worth the money.
March 17, 2021
Awesome
So comfy. Possibly the comfiest boot I have ever owned.
PLEASE NOTE: The views and opinions expressed in the above reviews are solely those of the author and are not necessarily representative of the views of SPORTSBIKESHOP LTD.