Arai Quantic - Snake White
Customer Product Reviews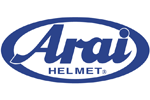 Our price
£499.98
£599.99
View Product Details
August 5, 2022
Quality as Usual
fit and finish are excellent, fits well, still needs earplugs in certain conditions, top value for what basically is an RX7
July 14, 2022
Arai quantic
Once again great service came the next day.This is the best helmet I have had from Arai, good looking, quiet, and very comfortable. Thank you very much. Dave chase
May 16, 2022
Replacing an Arai that saved serious injury
I purchased the Arai Quantic to peplace an Arai Chaser that was damaged in an accident. The Chaser saved me from more serious injury so I went straight out to buy an Arai as I had found out how good they are. The Quantic is a quality helmet, comfortable and quieter than the Chaser. yet to find out about the ventilation system but it all looks good. Not cheap but my recent experience taught me to buy the best for all my bike gear
May 12, 2022
My first Arai
Normally I am a medium in helmets but needed to go down to a small in the Quantic. Really comfortable and a good fit. Top quality as well with a nice paint finish. Out on the road the helmet is quiet ( I normally wear schuberths) while wearing earplugs. Good ventilation and visibilty. Visor comes with a pinlock so no problems with fogging. Its heavier than average but you cannot tell when out on the road and there is no drag. I have worn it on a naked bike and a bike with screen. I also had a Cardo freecom fitted by the team at Leeds while I went for a coffee. Great service! Bad points? Nothing major. No internal sun visor (purchased the external sun visor) and the visor lock is a bit fiddly.
May 7, 2022
Rolls Royce of Lids
This helmet is so comfortable and oozes quality. And I love the podium uk flag design. Would love an internal Sun visor but not an Arai thing. That's my only niggle.
May 6, 2022
Amazing Arai
I am fortunate to have an Arai-shaped head because they fit me perfectly. This is my third and still has the supreme comfort but it's also easier to get on and off. Ventilation is noticeably better with the Quantic and although I always wear earplugs, it does seem to be more quiet to me. A very high quality helmet, perfect for Sports/Touring. I would recommend one to anyone with an Arai-shaped head
March 4, 2022
Best Helmet I've owned
Great quality helmet, really plush comfy liner. Air vents work really well and with all of them open it's significantly quieter than my previous X-Lite. Great field of view from the visor position and makes doing big mileage effortless.
March 4, 2022
Extremely comfortable and well insulated.
Great helmet, Arai really do live up to their reputation with this helmet. Extremely comfortable, lovely to wear for long periods and impeccable safety standard. Only criticism is a lack of integrated sun visor.
January 7, 2022
Quality
Luckily I seem to have an Arai head because this helmet fits me perfectly .. absolute quality and the usual 5* brilliant service from the guys at Sportsbikeshop in MK Cheers
December 27, 2021
Yet another fabulous Arai helmet
I have been riding motorcycles for 40+ years and have found the Arai helmets to be the very best for me. This helmet is yet another superb design and snug fit…. "I would never ride a motorcycle without an Arai" I highly recommend anyone to try them….
November 21, 2021
Quality helmet that fits.
After owning an Arai and Shoei helmets before I wanted to try on the new latest standard ones plus needing a new helmet this was the opportunity to do so. I found the Arai was easy to get on and off more easily than the previous ones and just seem to fit straight away and very comfy interior. With the new air vents thought this was the one for me. I haven't use it much yet but it does seem to be quiet and comfortable. only long term use will tell more .
November 13, 2021
Quality helmet meeting latest ECE 22.06 standard
If you are buying a helmet today, and can afford it, getting one that meets the new ECE 22.06 standard is a no brainer. Just 2 helmets on the market so far, the Arai Quantic and Shoei NXR2. The Quantic fitted my head better. Observations are the Quantic works better if wearing glasses (the NXR2 seems to have no void for arm of glasses). The Quantic has LOADS of air vents (too many for UK weather?), but this doesn't seem to cause any wind noise issues. Only negative is I am not sure how long the stuck on rear spoiler will stay in place, but comes with 5 year warranty so not concerned. Quantic use VAS-V Pinlocks, so at some stage will be able to buy and fit a light reactive Pinlock.
September 13, 2021
Best helmet
Had a rx7 previously and this helmet is in another league. The interior padding feels a lot more plush and the noise level has about halved. Still hate the v type visor though
September 2, 2021
Aria Quantiv
Great helmet and fantastic service from the guys at the Sportsbike shop.
August 16, 2021
Fantastic Crash Helmet
As always Arai have produced an amazingly comfortable crash helmet without compromising on safety. I found it quiet when being hit with clean air and had no buffeting when being behind a screen. I wore it over 2 days and covered 400 nonstop miles a day without it feeling heavy or causing any pressure on my forehead. There was a minor fault with my Arai Quantic that was down to the tape that bonds the rear spoiler to the shell. I will still give it 5 stars as both SportsBikeShop and Arai sorted a replacement without any dramas.
PLEASE NOTE: The views and opinions expressed in the above reviews are solely those of the author and are not necessarily representative of the views of SPORTSBIKESHOP LTD.