DXR Bernie CE Leather Boots - Vintage Light Brown
Customer Product Reviews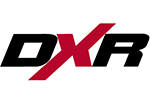 View Product Details
August 4, 2022
GREAT CHOICE
Wanting cruiser style boots I bought these because I liked the look and they were recommended by Bike magazine which I subscribe to. What a good decision! They are way beyond my expectations in every way. The quality and construction is first class right down to the detail of the 'kick band' which is 'aged' to avoid that 'box fresh' look', nice. The boots ,in my normal size, were a good fit and very comfortable having excellent padding and lining in all the right places to provide both comfort and safety. Great on the bike making my feet feel secure, safe and responsive. I can thoroughly recommend them.
July 11, 2022
Better than I expected.
The pictures don't do these justice. they look far more casual in the flesh and can be worn off the bike without looking like bike boots. The reinforcement over the toes is better than the pictures show as well. Very comfy boots, very pleased.
July 4, 2022
Brilliant boots
Comfy from the start, these boots feel protective as well as looking great for Summer riding. Highly recommended
June 24, 2022
Spot on
Great value, prompt delivery, very comfortable straight out of the box, what's not to like?
June 3, 2022
Fantastic value
For what you are paying you are getting a great boot. Like any other boot, wear them on and off for a few hours for a comfortable fit. Would highly recommend these boots. Mo.
May 28, 2022
Great boot for the money
Thought they were going to be to tight but after wearing for a couple of hours they were really comfortable good boots great service next day delivery thanks sportsbikeshop
April 28, 2022
Great boots
These boots match the styling of my Z900, very comfy to walk in and they look like normal trainers, but with strong ankle and foot protection. Highly recommend
February 12, 2022
Sizing issue but generally nice quality
Never had issues with right&left shoe varied first. Left feels like one size smaller. Bit of ridiculous pressure on toes. Since it's leather I didn't bother to return, as indeed it shapes with use accordingly. Other than that they feel quite solid, not too hot on warmer days, keep feet warn in cool temperatures. Would like them a bit grippier .
February 7, 2022
Top boots
Great looking boots,comfortable and very good quality and with the great SBS customer service it's a win win
PLEASE NOTE: The views and opinions expressed in the above reviews are solely those of the author and are not necessarily representative of the views of SPORTSBIKESHOP LTD.