Shoei NXR 2 - Prologue TC5
Customer Product Reviews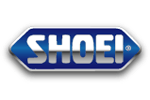 View Product Details
July 20, 2022
Almost awesome
I've had a few Shoei helmets and this new version of the nxr is pleasantly similar in terms of the comfort of the lining and the snug fit. The graphic is really nice and the double d ring makes it feel secure - I much prefer these over micro ratchet or clip systems that tend to feel either too loose or like they're strangling you. Unfortunately I can't give it five stars because of the visor, there are very few options available for street legal tinted or photochromic lenses/pinlocks yet - that's a minor gripe. The bigger issue is that this helmet has a locking system for fully closed (fine, a little fiddly to maneuver on the fly) but an absolutely rubbish detent for a partial lock open. Other shoei helmets I've had have a really positive click system meaning you can crack open the visor just a bit to get a decent breeze in, and know that it won't move about if you move your head. This one doesn't, it feels like it has clicked into place then will drop shut again after going over the smallest bump in the road- a real pain on hot days that leaves you either boiling alive with it shut, or scraping flies out of your eyes and teeth when you stop.
June 22, 2022
Great lid
I upgraded to the NXR2 from a GTair. The NXR2 is very quiet and much more comfortable when comparing to the GTair. The ventilation is great and is easy to operate with gloves on. Fantastic service from SBS as always!
May 18, 2022
Great Helmet
I bought the Shoei NXR2 after having many Shoei helmets in the past. Great helmet and great value from Sportsbikeshop. Fitted a Bluetooth coms unit to it dead easy to do too like it very much. It's a snug fit but not uncomfortable and they do need a few trips to settle in. I'm well happy with my purchase
May 12, 2022
Brilliant Helmet
This helmet is worth five stars, it great. Amazing quality and great for touring. Disappointed that there are currently no spare parts available so was unable to tailor the fitI( need bigger cheek pads) also the importer states a year delay on the smoke visor. I know its not their fault that there is a global shortage of materials but it still makes it difficult when you can't get the parts you want. Despite that I am totally happy with my purchase, Super comfortable, low noise, great field of visio. Feels and looks like it was made with care and paint is excellent.
May 3, 2022
Good snug fit.
Purchased this Shoei NXR2 for Classic Racing & some road use. It was between this and Scorpion 1400, this felt just a little better fit. both looked great, hopefully I will not be crash-testing how it works for some time.
April 30, 2022
Cant put a price on ur noggin
I had to replace my NXR after a sheep ran out on me last year and the only thing that wasnt hurt was my head so its a no brainer to get the new NXR2. Better cheek pads make the wind quieter, wider veiw port gives u better FOV. Trust me I know all too well that shoei keep u safe.
April 24, 2022
Spot on!
Positives: Quiet Stable at high speed Reassuringly snug fit (especially around cheeks) Pinlock included Feels light Cons: Vents are fiddly with gloved hands Lining is not a plush as some other helmets
April 9, 2022
Top quality lid
You get what you pay for...oozes quality and comfort...quiet and reassuring...no regrets
March 21, 2022
Shoei NXR 2 - Prologue TC5
Perfect fit Light My head doesn't look like a lollopop Versatile Cool
March 12, 2022
Shoei NXR2
I got this helmet to replace a 5 year old Shoei . It's a great helmet only thing I find is the visor when shut down is hard to open with a gloved hand as the tab on the visor is on the front where my old shoei it was on the side
February 21, 2022
Happy Head.
Despite fifty years since I started riding, I've never had a Shoei helmet before. What a happy experience it's been ! In cold, wet and windy conditions this NXR 2 felt as comfortable and warm as any helmet I've ridden in. No water down the inside of the visor, no steaming up in traffic or at junctions plus a noticeable reduction in wind noise at all the speeds encountered and it feels so light ! Cheek pads are a little on the tight side for me but they'll give and thinner ones are available. I can't wait to start this years touring trips as this helmet will cause my happy head far less fatigue and consequently make riding a little bit safer. Well worth the money. *****
February 16, 2022
The very fabulous Shoei
Beautifully manufactured and flawless Top of the range precision leading to a very comfortable fit.
February 15, 2022
An even better Shoei.
I'm a Shoei fan. Worn them for years. Impeccable quality and reliability. Sizing is spot on and, for my head at least, always very comfortable. I read the reviews and the NXR2 would seem to be one of the safest helmets you can buy; many shell sizes, latest safety test pass, new shell, new visor design. The real revelation has been how quiet it is. All new helmets seem a little bit better, but this is a quantum leap better. I guess it's a combination of shell shape, padding - the neck curtain is very close - and vortex generators on the visor! Sportsbikeshop good as ever. Stunning price too.
February 11, 2022
Love my NXR2
I bought it to replace my NXR after a few years of good service. As expected the lid is light and super comfortable. It is on the £££ side but your head is so important...
February 2, 2022
Could have been much better
This is an expensive helmet. I expected top notch quality. And really, most of it is fine. However, mine came with a defective Pinlock lens. SBS staff tried twice to fix it and failed. The only alternative was to send the whole helmet back to Shoei. At this price point, I expected Shoei to simply exchange the visor and Pinlock lens, no questions asked. I spent another £31 and bought a new Pinlock lens myself. Problem solved. I am very displeased and won't purchase Shoei again. Bad customer service.
February 1, 2022
Excellent fit great customer service from Bham sto
Having never fitted into a shoei before and unable to get my usual arai and schuberth shaped head into the new offerings I tried this shoei and the fit is spot on. Really comfortable great vision with large eye port. The black is a really nice colour (and the cheapest) always use a DD chin strap. Interior is really comfy. Must say customer service at the bham store was spot on. Ordered 5 helmets in to try and none fitted there was no pushy sales or expectation just left me alone to ponder over them. Really knowledgeable people in store too. Helmets fantastic.
January 24, 2022
Quality at a good price
They say 'if it fits its right' but the overall fit and finish satisfies and is as we have come to expect from Shoei. The first thing i noticed was the stability of the helmet at speed, venting is good and very comfortable albeit snug in fit. Fitting comms may be a bit of a fiddle but not explored that yet.
December 27, 2021
Quality helmet from SPS/Shoei
After having the original Shoei NXR for 5 years it was time for an upgrade. The NXR 2 build quality is fantastic and the fit is snug yet secure. The box includes the Pinlock EVO which is fiddly to fit as the visor really needs to be stretched quite far for the pins to fit. The new visor design is taking some getting used to. The visor is slightly more difficult to remove as it requires a 3 step process. The centre locking point feels more cumbersome to use than the side lever on the original NXR and this will take some getting used to. Overall, the helmet feels quieter with a more comfortable fit whilst still being light and smooth at high speeds.
December 11, 2021
Great quality
Great quality true to size fits perfectly hence this is my second Shoei. Very quick delivery the price is unbeatable
December 7, 2021
Happy shopper
The helmet is typical Shoei, great fit and finish and lovely quality. Helmet is snug but comfortable and extremely light. Very happy shopper and thanks to SBS for their outstanding service as always.
PLEASE NOTE: The views and opinions expressed in the above reviews are solely those of the author and are not necessarily representative of the views of SPORTSBIKESHOP LTD.