Weise Victory Glove - Tan
Customer Product Reviews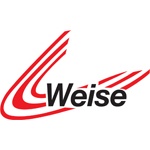 View Product Details
July 28, 2022
Cool gloves
This is the most I have ever spent on Gloves. Seem good quality, only time will tell. Look the part and match my brown Merlin jacket. As other people have said I don't have particularly big hands, but ordered a large based on size guide. They are a snug fit, sorry I didn't get XL.
June 9, 2022
Great gloves
Brilliant summer gloves, great price and fit. Top service from Sportsbikeshop
May 18, 2022
Look good, feel good gloves
Good quality gloves, excellent value for money. After a rub-down with mink oil on the leather they were really, really comfortable. They look good too! Sizing is accurate but the fingers are a bit short (or the main body of the glove is a bit wide) and if you have long fingers and slender hands you might find your fingertips touching the ends of the glove. That, and the fact that they lack ventilation and get a bit warm on very hot days is the reason I gave four, not five, stars.
August 10, 2021
Very Comfortable with Good Protection.
After reading Reviews in MCN I chose these gloves which are excellent. I have pretty small hands so chose the Small and these are a perfect fit for me. Very Comfortable and I like the Retro Style.
August 4, 2021
Lightweight and well made
If you buy these gloves you need to commit to them, they took 500 miles of summer cruising to wear in. First issue - they seem to have some kind of coating, maybe an anti-fade thing? But it made them less than grippy! Solution was to wear them and wash them under warm water, then let them dry. Since that, no problems with grip. Second issue - the plastic protectors may not be in the ideal position for your knuckles and joints but persevere, as the leather softens the plastics settle into a more comfortable position. Uncomfortable at first but works out ok. They look great, they're cool enough to wear in hot weather, and the little pull-on grip at the cuff is a nice touch. Typical Weise quality but I felt £45ish was the top end of what I'd pay. Size wise, I'm a 9 to 10 in gloves, the L just does it, it wouldn't fit a larger hand.
June 24, 2021
Summer Fun
Excellent gloves, in the right situation. Not a lot of protection, and not CE approved. Not held on very securely. But good leather and perfect for cruising on a warm sunny day. Look great.
June 21, 2021
Comfortable retro glove
For the price these gloves are really good. Nice soft leather and a quality finish on them. They would maybe benefit from some holes or perforation as they are a summer glove really, but otherwise they are really nice and comfortable.
June 15, 2021
Weise Victory Gloves
I like these gloves Soft leather but would still give a reasonable protection. One problem was the fit. I bought large but the plastic protectors in the thumbs made the thumbs too small and were really uncomfortable. Solution was turn the thumbs inside out and carefully cut the plastic protectors out. All the other fingers are fine
May 26, 2021
Weise Victory Leather Gloves - Brown
The are very good quality leather. Good for warm weather as they are thin with nice grip. Most importantly for me the fingers are not too long as I have short stubby fingers. I have tried many gloves before I found these and I am very pleased. This is the my brand now. I would say they are good value for the price.
April 29, 2021
Great Weise summer leather gloves
Good gloves,well-made with a good fit. Great for summer riding
April 14, 2021
Weise victory glove
Nice supple glove, even though lightweight has some thermal properties.
March 23, 2021
Comfortable
Nice set of gloves not much good in the cold have to say but unlike some gloves they are comfortable very flexible and seem to be very good quality
March 17, 2021
Brown gloves
Lovely gloves, but not for winter use. I look forward to wearing them late spring/summer. Well made and look smart
March 16, 2021
Comfortable warm weather gloves
Soft leather gloves with plenty of protection. Ideal for when the weather is too warm for winter gloves. I purchased the recommended size and they fit like a glove.
March 15, 2021
Smart retro glove
Just as described on the site, comfy glove good price. Quality leather with contrasting palm that grips the bars nicely.
December 14, 2020
Great gloves fits like a glove
Purchased these gloves recently very well made great fit well protected around the fingers. Great service from sportsbikeshop from ordering to delivery
December 7, 2020
Classy
Beautiful, well made and comfortable
November 13, 2020
Lovely riding gloves
I have tried many gloves over the year and they've 'done the job' These are a step above. I'm on my second pair, only because the dog chewed my first. They are good quality leather that becomes beautifully supple in time. They are surprisingly warm and mega comfortable. The armour is superb and in all the right places yet is not a hinderance in the slightest. I bought a second pair because of all of the above and i will buy a third too. To top all of that the price is very good but believe me this is not a cheap product.
November 3, 2020
Lovely gloves
Lovely gloves! Well made , lovely leather, nice protection and not bulky so lots of feel through them. and super quick delivery as always!
September 2, 2020
Amazing gloves
I ride bike in Scotland. Here even summer can be like Autumn. Little chill and windy. I didn't feel any cold. Rain? I don't know yet. Gloves is solid, soft and not bulky. I really like it. And price is worth it. My size hand is 22 cm/ 9 inches. I took size L. Just perfect. MCN Shop is great. Delivery was next day.
PLEASE NOTE: The views and opinions expressed in the above reviews are solely those of the author and are not necessarily representative of the views of SPORTSBIKESHOP LTD.