Daytona Journey Gore-Tex Boots - Black
Customer Product Reviews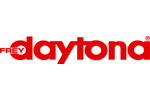 Our price
£214.12
£269.99
View Product Details
March 27, 2022
Strong and Comfortable
Wanted a summer scooter boot but without compromising on safety. These boots feel strong and should be very protective if the worst happens. Having a 10.5 UK shoe size I opted for the size 11 boot and the fit is perfect. These could be worn all day and are easy to walk in. Although not a fan of velcro, the straps allow the boots to be put on and off quickly and provide secure attachment to the foot. Not yet used in wet conditions but am confident they would be fine. Although not cheap these boots are high quality, strong and comfortable. Really pleased with them.
November 7, 2021
Quality seems good so far
These boot as opposed to my previous Alpenstars seem sturdy, however they are not as comfortable out of the box and take breaking in, this is in contrast with the other Daytona boots that I have which were comfortable from the get go. However these are completely waterproof (tested under very heavy rain) and I've already walked about 6 miles in them and ridden about 500 miles and they are still perfect. I expect them to last for many years
August 24, 2021
Great short boots
Daytona boots always excellent quality and fit. Sportsbikeshop as always simply the best. Best service, best price, best people. If you haven't used them then do it. You won't be disappointed.
August 11, 2021
Nice but…..
Come on Is Daytona. So best brand. Boot so good quality, leather and goretex. But unfortunately I was in shock after just 10 minutes walking on this boots I scratched my skin off on my left ankle . But still I will keep it . Maybe I just was unlucky
July 20, 2021
incredible!
Comfortable and light
June 20, 2021
Very good
Very good quality so good value. Not quite as cool as I'd hoped on warm days, fit is as per my shoe size so very comfortable from the outset.
April 17, 2021
Daytona boots
Always wanted a pair of Daytona boots and when I eventually got a pair, I wasn't disappointed, I just wondered why I didn't buy a pair sooner. Sooo comfy and feel good on the bike, definitely a quality product, feel secure and supportive. Good feel for gears and rear brake , additional bonus of being waterproof especially in UK weather .
March 16, 2021
Quality Boot - Very Comfortable
Only worn a couple of times so far but are very comfortable both on and off the bike, Bought for summer riding and very impressed so far.
January 12, 2021
Nice Boots
As usual the service from Sportsbike shop was brilliant. From order to delivery was simple and pain free. The Daytona boots are well made and look really good on. I have a wide ankle and find it difficult to get a boot that I can get on easily, these are great and no problems getting my foot into them. Well pleased.
December 29, 2020
Pure comfort from the moment you open the box.
Always wanted some of these boots, now the proud owner of a pair. They really are amazing, so very comfortable, can never go back to any others.
November 11, 2020
Quality Product
I own a pair of Daytona Roadstars so know all about the quality of their products however i invested in these for when I want to ride in hotter weather in my slim single layer jeans where the Roadstars would be too bulky and sweaty. These are the perfect compromise for hot or warm weather without losing much protection. Fit well, are very comfortable and look good. No problem wearing these off the bike if on tour and going for a walk. Where the Roadstars are my "go to" boots normally, I can see these overtaking them for hotter days and on warm tours.
October 31, 2020
Comfortable waterproof boot
Wide fitting strong waterproof boot that are quick to put on and take off and although branded more of a summer boot, I used them all year round. Great for those with large calves.
September 30, 2020
Fantastic boots
Daytona boots were recommended to me by several people and often mentioned as some of the best boots out there by both magazine reviewers and sellers. I have not been disappointed, they are very comfortable and 100% waterproof. I should have bought a pair years ago.
July 29, 2020
Outstanding
Handmade in Germany. Wore these boots every day for a week touring in scotland in July. All weather super comfortable. 100% waterproof. Adjustable for a snug fit. Very supple uppers. Highly recomnended touring boot.
July 11, 2020
High quality Boots
Once broken in they are brilliant, glad I went up a size.
May 1, 2020
Superb short boots
These Daytona short boots are very well made with nice soft leather and Gor-Tex linings. I normally take a size 12/13 with a wide fitting. I chose the EU size 49, I'm very happy with the fit, they're extremely comfortable. I find these boots so easy to slip on and off thanks to the wide opening Velcro fastenings. Unbeatable price, and rapid delivery even in these difficult times, thanks.
April 27, 2020
Excellent as usual
Brilliant short boot good for summer riding and obviously good for winter riding with the goretex lining
April 16, 2020
Not completely sold
A quality pair of boots which fit my feet perfectly. Made to last with good protection to the ankles and lower shin. I needed to go one size up from my usual UK size 9.5 and even then, the boots are still a snug fit. The Journeys were my third attempt at buying new boots, the first two unsuccessful because even with different sizes, I was unable to do up the zips past my wide (fat?) ankles. My thinking was that the Journeys would provide a bit more give with their Velcro fastening. My thinking was correct but I'm a bit concerned that the Velcro flap now doesn't sit where it should by quite a margin. This means that with wear, the Velcro might "gap" between the two buckles. I've docked a star because of this but perhaps unfairly so given that it's me rather than the boots which is causing the issue. The current coronavirus lockdown has all but curtailed my bike rides so I have plenty of time to decide whether I'm going to keep or return the boots! Finally, the returns service from SBS has proved to be second to none with four pairs of boots sent and returned free of charge without quibble. Brilliant customer service
March 29, 2020
Great Journey
These are quality ankle boots. They do the job on the bike and are great for walking about when you are off the bike.
August 7, 2019
Great short boots
First time I've purchased Daytona boots, perhaps not the last. I wanted a pair of shorter boots for warmer weather riding that also vent keeping my feet comfortable. There are a lot of baseball type boots out there with CE rating that look the part, I think I would trust these more in a spill. Easy on and off, venting is very good even with the Gore text membrane, leather is soft and supple out of the box, no real breaking in. Comfortable, good venting, level 1 protection. You get what you pay for. I usually ride in Altberg CE 2 boots year round, these are for use in warmer climes.
PLEASE NOTE: The views and opinions expressed in the above reviews are solely those of the author and are not necessarily representative of the views of SPORTSBIKESHOP LTD.