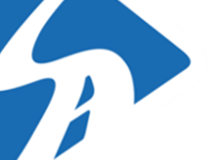 Help & Information Size Guides The Legal Stuff
Coronavirus (COVID-19)
Sportsbikeshop is committed to the safety and well-being of our staff and customers. With this in mind we've put together a few of our most commonly asked questions. If you can't find the answer to your question and you require further assistance, you can find our contact details below.
Store reopening information
We're pleased to let you know our retail stores in Kirton (Boston), Milton Keynes, Leeds and Reading are now open.
As with many other retailers, we have introduced measures to help prevent the spread of Coronavirus. Many will be familiar, such as limits on numbers in store at any one time, a request to stay at least two metres from other people and to pay by card wherever possible.
Some of the measures are more specific to our stores and we hope the following gives you the information you need before you visit us. If your question isn't answered here, please contact us and we will get in touch.
You'll find common questions relating to online orders beneath the store questions.
Please DO NOT enter our stores if you are experiencing any symptoms of COVID-19 (high temperature, continuous cough, loss of or change to sense of taste/smell).
Visiting our stores
The number of customers allowed in at one time will vary by store. If we have reached that number when you arrive you'll be asked to join a queue while we operate a one-out, one-in system. If the store has reached capacity when you arrive a member of staff will be on hand to let you know when you are able to enter the store. While you're in the queue, please remain two metres away from others using the markings on the floor.

You may visit with other members of your household, but please maintain one place each in the queue. If only one space in the store becomes available you will be asked to enter one at a time until further spaces become free.

We'd prefer it if you were able to leave under-16s at home, but we appreciate that sometimes it's not possible so we will allow one under-16 per adult. If you need to queue for entry, you and your child may do so together, but will have to wait until two spaces in store become free before you can enter.

You are free to browse the items on display and try items on by arrangement with a member of staff. Of course, there is no requirement for you to buy if you do not find what you want or need.

Yes, you can try on helmets subject to wearing a clean balaclava supplied by a member of our team. If you decide not to buy, the helmet will be steam cleaned before it's returned to our stock. Please do not try on any helmets that are on display without speaking to a member of our team first, which will enable us to sanitise it before you try it on to help ensure your safety.

All clothing can be tried on by arrangement with a member of staff. If you decide not to buy, they will be steam cleaned prior to being returned to stock. Please do not try on any clothing from the displays without speaking to a member of our team first.

Please always ask before trying on any items of clothing or helmets. This allows us to make sure items are clean before and after being tried on, to help protect all customers and our staff from the spread of Coronavirus.

We have discussed various ways of dealing with this issue and appreciate it may be frustrating, but we have decided there is no option but to ask all customers to queue when the store's capacity is reached.

A changing room will be allocated to customers who need them. Please restrict yourself to the one we've allocated for you. When you're finished with it the changing room will be cleaned by a member of staff before being made available to other customers.

You may return unwanted online purchases to our stores, but in the current climate we would strongly encourage all customers to return unwanted online purchases by shipping them to our Boston HQ in the usual manner

Yes, you will be able to reserve items online to inspect and try on in store. Click on the blue 'Try On Or Buy' panel on the product listing page, select your store and follow the instructions. You'll receive a text letting you know when your order has arrived in store, with a code. Give this code to a member of staff when you arrive in store and they will look after the rest. Please note that customers with reservations will still need to queue to enter the store if we have reached capacity when they arrive.

As well as balaclavas for customers wishing to try on helmets, we will have hand sanitiser units at the entrance to each store. Disposable face masks and gloves are available for customers who would like them. Please ask a member of the team when you enter the store.

We would prefer you to pay by card wherever possible, but we are able to accept cash payments if required. Please be patient if you need to pay by cash as it will take longer for our staff to deal with these payments.

The Paddock has reopened with reduced hours. Opening hours are subject to change so for the most up-to-date information please check the following Google listing here.

Our vending machines for drinks and snacks have been removed from all stores, as have our water dispensers. We have also removed the sofas in Boston and the table/chairs from our Leeds store to help maintain social distancing.

Our customer toilets in Boston are open as usual, while our toilets in Milton Keynes and Leeds are available for customer use on request.

Our stores in Milton Keynes, Leeds and Reading will be open 9am-6pm Mon-Fri, 9am-5pm Saturday and 10am-4pm on Sundays. In Boston the opening hours are 9am-5pm Mon-Sat and 10am-4pm on Sundays.

We were due to open our Bristol store in June, but this was put on hold with the onset of the Covid-19 crisis. We have restarted the project and will be able to update on our progress with this soon.
Online order information
Yes, our online service is running as usual.

Yes, our normal next-day delivery service is available.

International orders will be sent out as normal, but restrictions may apply in the country you are ordering to, so please check with your local courier.

Our stores in Boston, Milton Keynes, Leeds and Reading are now all open with restrictions in place to ensure social distancing is maintained. Please see the above section for full details.

We are now able to send orders for you to collect from access points, where this service is normally offered. Please check the list of delivery options for specific products.

Of course! Please follow the current returns process. Please note, due to the current circumstances there is a delay in the processing of returns. We expect to have your return processed within 5-7 working days of the item's arrival at Sportsbikeshop.
Need to Contact Us?
If the above information has not answered your question and you require further assistance, or if you have a query about an order you have placed then please
contact us here
.