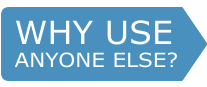 Departments
Motorcycle Oil Filters
After-market & OEM oil filters
Your motorcycle will need its oil filter renewing from time to time to ensure the smooth running of the bike. Here we have a selection of after-market and OEM oil filters at varying price points to cater for everyones needs.
Departments
Featured Products

Bike It Oil Filter Wrench Universal oil filter wrench
View
$12.07

Bike It Oil Filter Wrench Strap Universal oil filter wrench strap
View
$8.45
Recent Product Reviews


- January 25, 2016
Easy to use high quality oil filter
First point is that this filter fits the Yamaha YZF-R3 (which is stated on K&N's website but not here) and the oil filter is excellent quality and with the nut makes it so easy to screw on and take off. It also has a pre-drilled hole in the nut for safety wire if you wanted to do that. Not much else to say other than its a fantastic oil filter.
Anonymous

- Newark


- November 23, 2015
A quality, robust filter
As with all K&N filters, this is a lovely filter. It's easy to install, and clean. It has a dust seal over the inlet, so contaminates are kept out. Something of importance with this... As to the filter rating (beta ratio), nothing stated, so I have no idea. so would be guessing that it's OK.
Gary Higson

- Portsmouth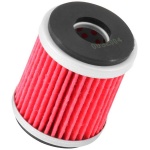 - October 8, 2015
Yep, as always perfect
Always used K&N air and oil filters and although not any power gain, engines feels a little smoother. Might as well get considering a tad bit more money from OEM. And as always Sportsbikeshop quick dispatch and delivery. That's why I have bought from Sportsbikeshop for the 5th time and always in stock.
Anonymous

- Barnet
PLEASE NOTE: The views and opinions expressed in the above reviews are solely those of the author and are not necessarily representative of the views of SPORTSBIKESHOP LTD.