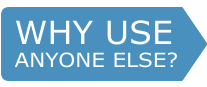 Departments
Motorcycle Oil Filters
After-market & OEM oil filters
Your motorcycle will need its oil filter renewing from time to time to ensure the smooth running of the bike. Here we have a selection of after-market and OEM oil filters at varying price points to cater for everyones needs.
Departments
Featured Products

Bike It Oil Filter Wrench Strap Universal oil filter wrench strap
View
$8.71

Bike It Oil Filter Wrench Universal oil filter wrench
View
$12.45
Recent Product Reviews

- February 24, 2015
Performance & value
For day to day road riding and the occasional track day, Hi Flo Filters will cope with anything that 99% of riders can throw at their machines. Only in extreme cases (Excessive Track Use or Racing) might you consider spending more on a superior product. My company uses Hi Flo Filters and has done for some time and found their function to price ratio unbeatable!!
Anonymous

- Colchester


- April 13, 2014
Reassuring filter
Great filters at a decent price - fit these and forget, knowing that your pride and joy is being well looked after. The nut on the end makes removal a breeze - no more hammering screwdrivers through filters and showering the garage in old oil :o) Why don't all filters have one? Worth buying for that detail alone.
Daren Napper

- Crawley


- September 25, 2013
Kawasaki Filter
Quick delivery, good service from Sportsbikeshop. Kawasaki filter uses a foam material. A few small foam particles were found inside the filter. Expected some protection to be provided in the form of an inner metal mesh to capture them. Probably worth checking the foam before fitting.
RP

- Cambridge
PLEASE NOTE: The views and opinions expressed in the above reviews are solely those of the author and are not necessarily representative of the views of SPORTSBIKESHOP LTD.