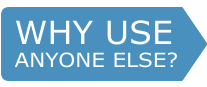 Departments
Motorcycle Oil Filters
After-market & OEM oil filters
Your motorcycle will need its oil filter renewing from time to time to ensure the smooth running of the bike. Here we have a selection of after-market and OEM oil filters at varying price points to cater for everyones needs.
Departments
Featured Products

Bike It Oil Filter Wrench Strap Universal oil filter wrench strap
View
$9.02

Bike It Oil Filter Wrench Universal oil filter wrench
View
$12.90
Recent Product Reviews


- May 4, 2015
Little gems
I found these oil filters fit my Shadow, I'm very pleased. I'm in Australia, a 72yrs old lady. I service my bike my self. Easy to find on eBay, the price is so cheap and I knew where they were all the way. For delivery, arrived spot on the day, will definitely stay with this company.
Jhan Stanley

- Australia

- February 24, 2015
Performance & value
For day to day road riding and the occasional track day, Hi Flo Filters will cope with anything that 99% of riders can throw at their machines. Only in extreme cases (Excessive Track Use or Racing) might you consider spending more on a superior product. My company uses Hi Flo Filters and has done for some time and found their function to price ratio unbeatable!!
Anonymous

- Colchester


- April 13, 2014
Reassuring filter
Great filters at a decent price - fit these and forget, knowing that your pride and joy is being well looked after. The nut on the end makes removal a breeze - no more hammering screwdrivers through filters and showering the garage in old oil :o) Why don't all filters have one? Worth buying for that detail alone.
Daren Napper

- Crawley
PLEASE NOTE: The views and opinions expressed in the above reviews are solely those of the author and are not necessarily representative of the views of SPORTSBIKESHOP LTD.