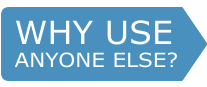 The UK's widest range of Motorcycle Helmets, Clothing & Accessories
Motorcycle Helmets
Buying your motorcycle helmet online from us couldn't be easier or safer. Every helmet we sell is stringently quality checked before leaving our warehouse. Once checked, your motorbike helmet is carefully packaged and prepared for despatch. All our helmets are delivered by DPD or UPS and once in transit you can track your parcel every step of the way.
Don't like the colour? Doesn't fit quite right? Take up to 365 days to decide and if it's not for you then simply return it for a full refund or exchange. Simply put, if you buy your crash helmet from us, you're in safe hands. Please see our delivery & returns page for more information.
Motorcycle Clothing

Designed to keep the elements out and protect you from the road in an accident, selecting the right motorcycle clothing is essential. There is a large range of textile and leather motorbike clothing to choose from. To help you get it right you'll find a wealth of product reviews from our very own customers.
Still not sure whether to go for the motorcycle leathers or those waterproof textiles? We're here to help. You can contact us with any questions about our gear and we'll do our best to help and advise you.
Motorcycle Gloves

Gloves are a crucial piece of your riding kit. Apart from the obvious protection they offer from the weather, your motorcycle gloves give you added grip and can help reduce fatigue caused by vibration from the handlebars.
Our ever growing range includes leather motorbike gloves and armoured race gloves as well as waterproof and thermal textile gloves for more adverse conditions. Prices start from only £19.99 so there really is a glove for every budget. Spend over £25 and we'll also deliver them for free anywhere in the mainland UK!
Motorcycle Boots

As well as offering abrasive protection in the event of an accident, some modern motorcycle boots also include mechanisms to help prevent broken bones by over-extending your joints. These motorcycle boots have an exoskeleton that only allows movement in certain directions and to specific limits.
As you can see, it's quite likely the boots you wear on your motorbike do more than you think, and our range start at only £54.99!